Hey there, fellow travelers! Have you ever dreamt of a place where the shores of Lake Geneva dance with the majestic Swiss Alps? Well, get ready to embark on an unforgettable journey to Montreux, Switzerland – a destination that combines natural beauty, cultural richness, and gastronomic delights.
In this post you will find all the activities to do in Montreux and the area, including tips from a local, best times to visit and panoramic trains you can take.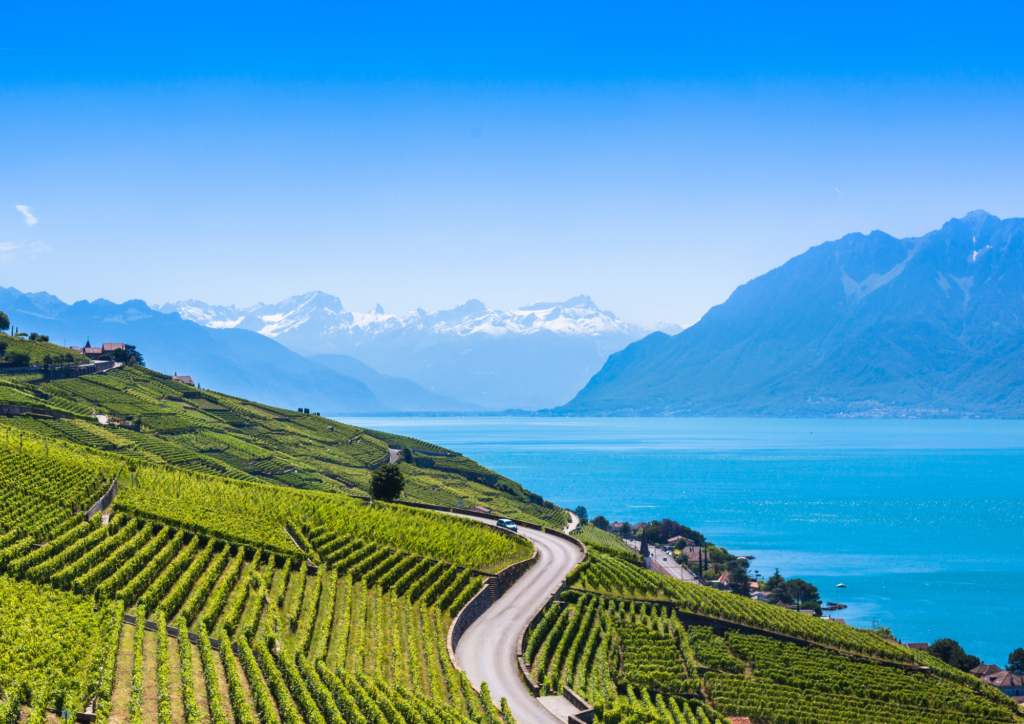 Nestled along the shores of Lake Geneva, Montreux is a haven for travelers seeking a blend of relaxation and adventure. It is considered to be one of the MOST beautiful destinations here in Switzerland. Let's dive into all the incredible things you can experience in Montreux – a Swiss gem waiting to be explored!
Best Time to Visit Montreux:
Just like choosing between cheese fondue and raclette, deciding when to visit Montreux depends on your preferences. Here's a breakdown of the best times to plan your Montreux adventure:
Summer (June to September):
Montreux shines brightest during the summer months when the weather is warm and inviting. Its is called the Swiss Riviera for a reason as it has a special climate sunnier and warmer from the rest of the country and more similar to Ticino, the Italian Speaking Canton. This is the ideal time for to swim in Lake Geneva, take a cruise trip and enjoying the beautiful lakeside promenade. Don't miss the Montreux Jazz Festival in July, a world-renowned event that adds a musical touch to your visit.
Between spring and summer there is a unique phenomenon here in Montreux called the narcissus hikes!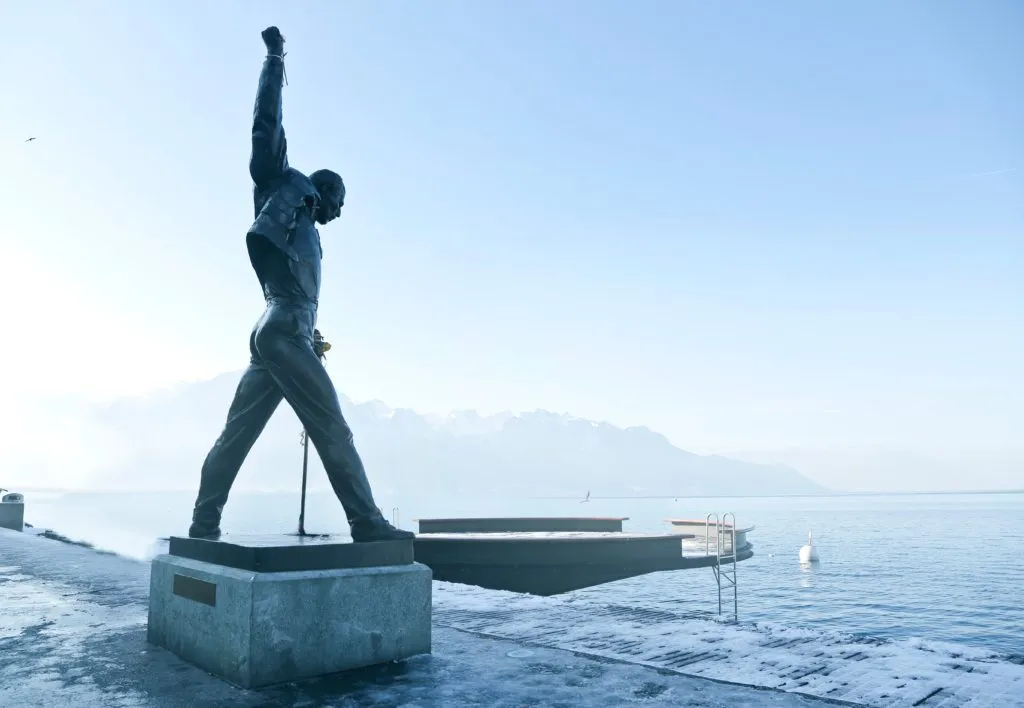 Fall (September to November) and Spring (March to May):
These shoulder seasons offer pleasant weather, fewer crowds, and the chance to enjoy Montreux at a relaxed pace. Explore the picturesque vineyards of Lavaux, take leisurely walks along the lakefront, and savor the changing colors of the surrounding landscape. It is also the perfect time for some hikes as it's not as hot as in the summer months- just make sure that your hiking trail is open. If you come close to autumn, there are several wine festivals and alpine festivals nearby. I've linked the lists for 2023 but I will make sure to update it accordingly:)
Winter (December to February):
While Montreux is not a traditional winter sports destination, it offers a cozy and festive atmosphere during the winter months. The Montreux Christmas Market (Montreux Noël) is one of the most stunning Christmas markets in Switzerland with the Santa slay. Which makes it a perfect destination to enjoy the holiday spirit. You can also visit Santa himself in Rochers de Naye or enjoy the holiday season in the famous Castle of Chillon.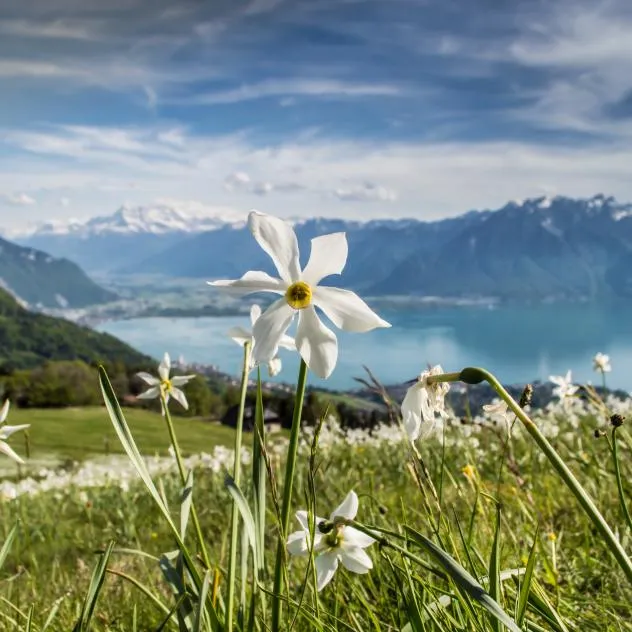 Must-Visit Attractions and Activities in Montreux:
Welcome to Montreux! Let's explore the must-visit attractions and activities that will make your Montreux experience truly unforgettable:
Walk by the Lake Promenade: Stroll along the Promenade Fleuri, a beautifully landscaped lakeside promenade adorned with flowers. It's perfect for a leisurely walk or bike ride.
The Queen Studio Experience: You can visit the Casino Barrière de Montreux which is home to the legendary "Mountain Studios". This studio has seen a parade of artists such as David Bowie, The Rolling Stones or Queen walk through its doors. The entrance is Free of charge!
Take a picture with Freddie Mercury Statue: Located right on the stunning Lake Promenade.
Walk to Church Saint-Vincent: Located up the hill for a marvelous FREE panoramic view to the city, Lake Geneva and the alps. There is a small vineyard there and nice terrace where you unwind and enjoy a sandwich.
Visit the Chillon Castle: a medieval masterpiece located on a small island in Lake Geneva. Explore its historic chambers, dungeons, and breathtaking views of the lake and mountains. This is Switzerland's most visited historical monument!
Lavaux Vineyards: Take a scenic train ride or hike through the terraced vineyards of Lavaux, a UNESCO World Heritage Site. There are many things you can do there, including several hikes, tasting local wines and enjoy panoramic views of the lake and Alps. I have a blog post you can check about the area.
Lake Geneva Cruises: Embark on a relaxing cruise on Lake Geneva to appreciate the beauty of Montreux from the water. Choose from various boat tours, including dinner and experience cruises. My favorite cruise is the Riviera Tour which takes you to see all the highlights of the region
If you come in summer you can also rent a pedal boat and visit the The Île de Peilz – which is the only natural island on Lake Geneva.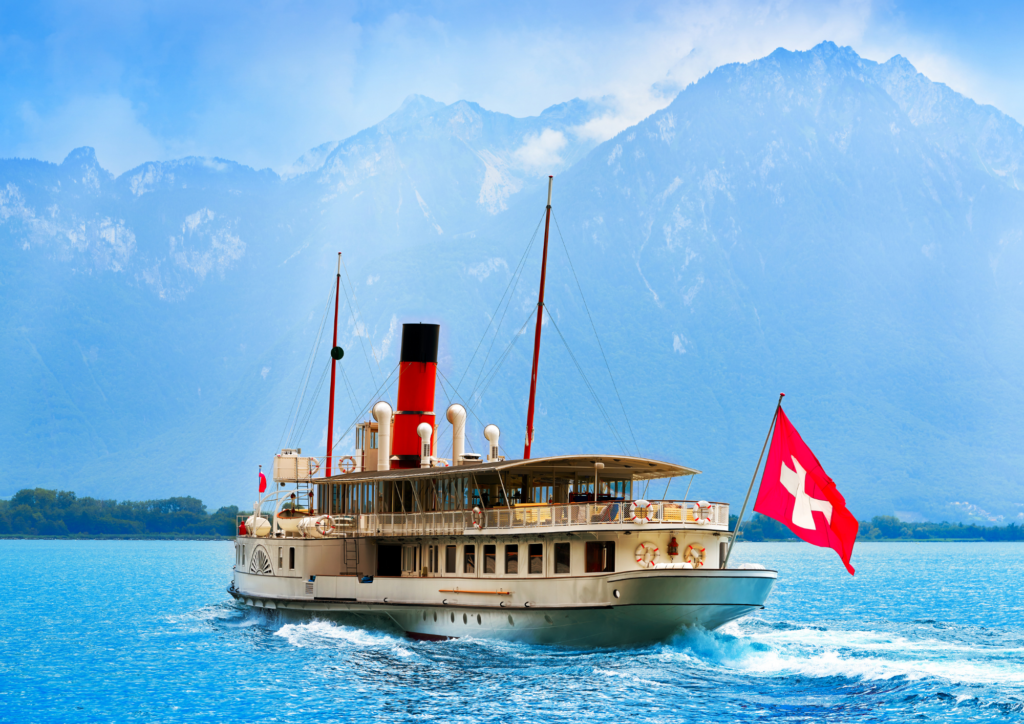 Glion: Take the funicular to Glion for panoramic views of Montreux, Lake Geneva, and the surrounding mountains. Enjoy a drink or meal at one of the terraced cafes.
Rochers-de-Naye: Hop on the cogwheel train to Rochers-de-Naye, where you can meet adorable Alpine marmots, explore the Alpine Garden, and enjoy stunning vistas from the summit. Around Christmas you can even visit Santa himself up there!
Montreux Jazz Festival: If your visit coincides with the Montreux Jazz Festival (usually in July), don't miss the opportunity to immerse yourself in world-class music performances by renowned artists. The program is huge and there are many FREE performances as well as paid ones.
Fondue and Swiss Cuisine: Savor traditional Swiss dishes, including fondue and raclette, at local restaurants. Enjoy lakeside dining with a view of the Alps.
Visit Vevey: The nearby town with the huge 6 meter fork sticking out of the lake and the Nestle museum.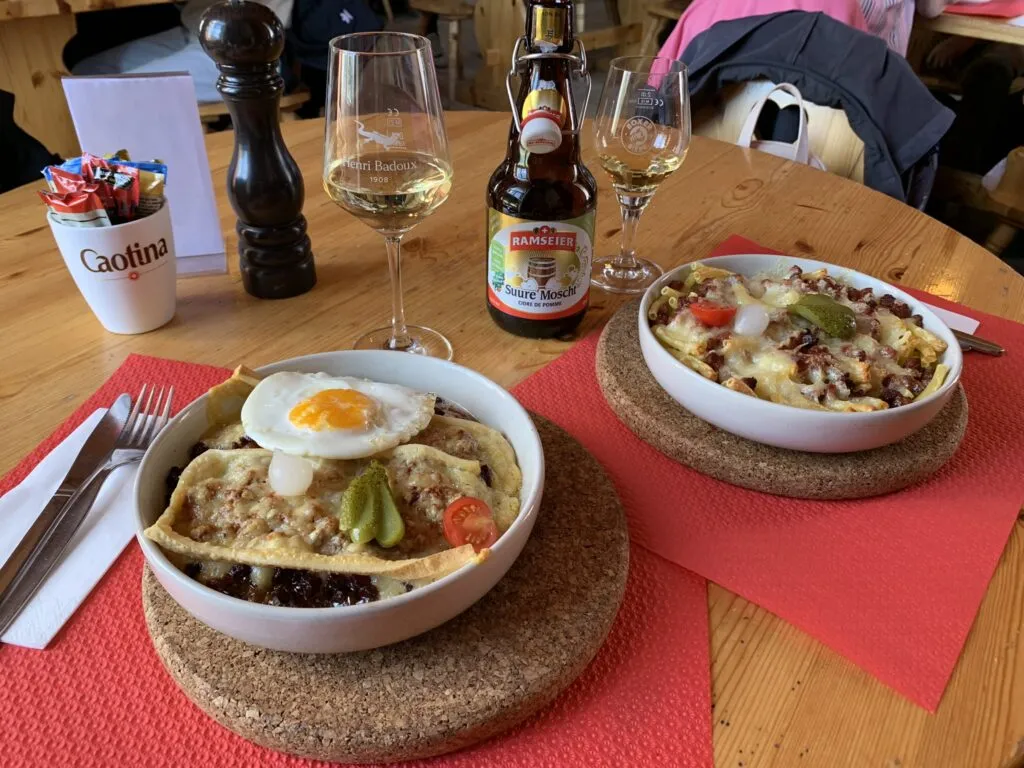 Where to Stay in Montreux:
To fully immerse yourself in the beauty of Montreux, choosing the right accommodation is key. Here are some top recommendations:
Montreux Palace – Elegance and Luxury: Montreux Palace offers a luxurious retreat with stunning lake views. Indulge in spa treatments, gourmet dining, and impeccable service.
Grand Hotel Suisse Majestic – Lakeside Charm: This charming hotel sits on the shores of Lake Geneva and provides easy access to the town's attractions. Enjoy lake-view rooms and a delightful restaurant.
Hotel Helvetie – Swiss Hospitality: Hotel Helvetie offers a cozy and welcoming atmosphere in the heart of Montreux. It's an excellent choice for those seeking comfort and affordability.
Promo Code & Discount:
For exclusive hotel discounts in Montreux, use my promo code "Jas25" when booking through AtHotel. You can enjoy savings ranging from 20% to 70% off your stay. AtHotel offers unique discounts through private links, ensuring you get the best deals on your accommodation.
Panoramic Train Rides from Montreux: A Visual Symphony
Montreux offers several stunning panoramic train rides that are beautiful in every season. Here is your guide to the Train Rides you can take from Montreux:
The Belle Époque Panoramic Train:
Duration: The Belle Époque train offer scenic rides along the stunning Swiss Riviera, typically lasting around two hours in old style carriages.
Seat Reservation: While not required, it's advisable to reserve your seats in advance, especially during peak tourist seasons and weekends.
The GoldenPass Panoramic Train:
Duration: The GoldenPass Panoramic offers a scenic route from Montreux to Zweisimmen, taking around two hours. This shorter journey is perfect for travelers looking to experience the beauty of the region without a lengthy commitment.
Seat Reservation: While seat reservations are not always necessary, they can enhance your experience by ensuring you have a comfortable spot with good views.
The GoldenPass Express:
Duration: The GoldenPass Express route connects Montreux to Interlaken Ost, providing a captivating journey through picturesque landscapes. This approximately 03:15 hours ride treats passengers to captivating views of lakes, mountains, and charming Swiss villages.
Seat Reservation: To secure the best views, consider making seat reservations in advance. It's especially recommended if you want to ensure a window seat for optimal sightseeing.
Ideal Duration for Your Montreux Vacation:
The duration of your stay in Montreux can vary based on your interests and the activities you want to explore. Here's a general guideline:
Short Getaway (2-3 Days): A quick 2-3 day trip allows you to experience Montreux's highlights, such as Chillon Castle, the lakeside promenade, and a scenic cruise on Lake Geneva. If you live here in Switzerland, consider coming for a day trip.
Ideal Stay (4-5 Days): For a more immersive experience, consider a 4-5 day stay. This duration provides ample time to explore additional attractions like Lavaux Vineyards and Rochers-de-Naye.
Extended Visit (1 Week or More): If you're passionate about hiking, wine tasting, and leisurely exploration, spending a week or more in Montreux allows you to delve deeper into the region's offerings. You can also explore the nearby cities such as Lausanne and Geneva and combine it with day trips to Gstaad and Gruyeres.
Remember, these are general recommendations, and you can tailor the duration of your Montreux adventure to suit your preferences.
If you're looking for help creating your unforgettable trip – I offer Personalized Travel Consultations. This way you can enjoy a stress free trip while making sure that you won't miss a thing during your stay here in Switzerland.
Whether you're seeking relaxation or adventure, Montreux promises a memorable experience for every traveler. So, book your stay, soak in the beauty of Lake Geneva, and let your Montreux journey begin!