Autumn in Zurich is nothing short of enchanting. The city's historic streets and scenic landscapes come alive with the warm, golden hues of the season. As the leaves start to fall, it's the perfect time to explore Zurich and its surroundings, where a wealth of activities awaits. Join me as we embark on a journey through Zurich's autumn wonders, complete with practical insights and local recommendations.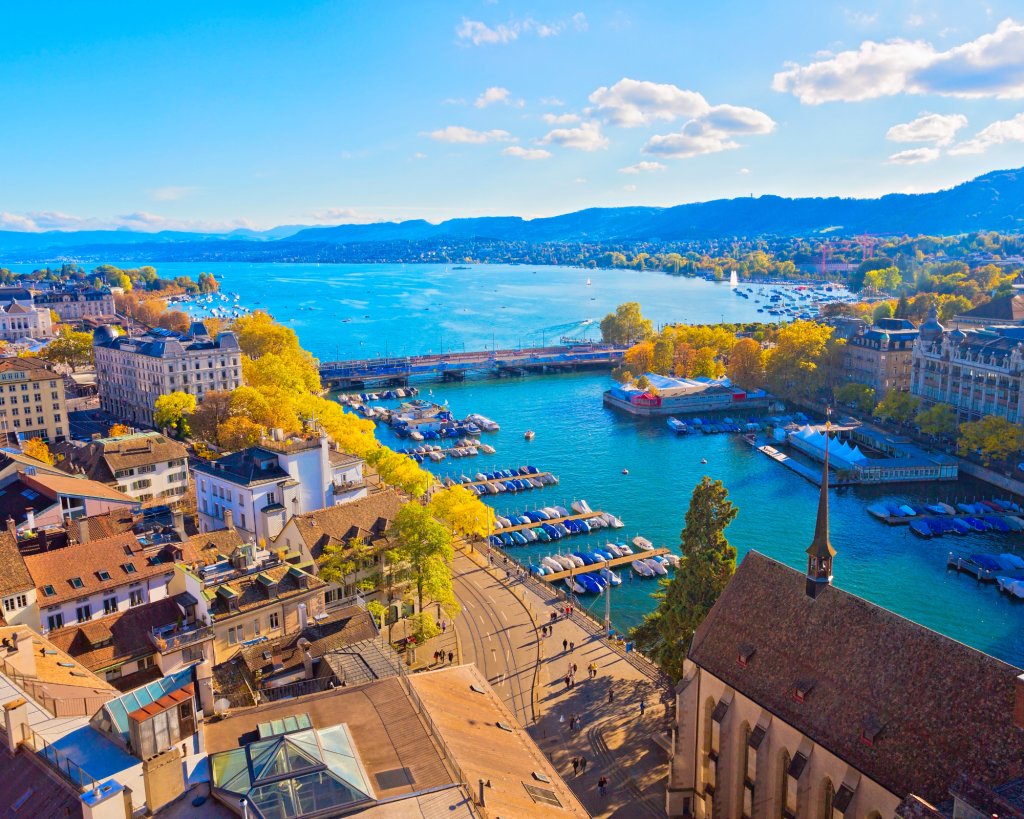 1. Uetliberg Hike: Embrace Nature's Palette
How to Get There: Just a short train ride from Zurich's bustling main station (HB), you'll find yourself at Uetliberg station.
The Experience: Imagine a hike through a forest adorned with the vibrant colors of autumn. As you ascend to the Uetliberg summit, you're rewarded with sweeping panoramic views of Zurich and the glistening Lake Zurich below. There are some picnic areas if you want to bring picnic materials or enjoy a meal / drink at the Uto Kulm restaurant.
Duration: Plan for approximately 2-3 hours or more if you plan to picnic/ have a meal, perfect for all levels of hikers. Bring comfortable shoes as the hike is short but steep.
2. Autumn Hikes: Explore Zurich's Natural Beauty
Options: Venture beyond Zurich for picturesque autumn hikes. Here are a couple of enticing options:

Rigi Panoramic Trail
Stoos Ridge Hike
Lägern Ridge Hike
You can find them all and more in Zurich Tourism website.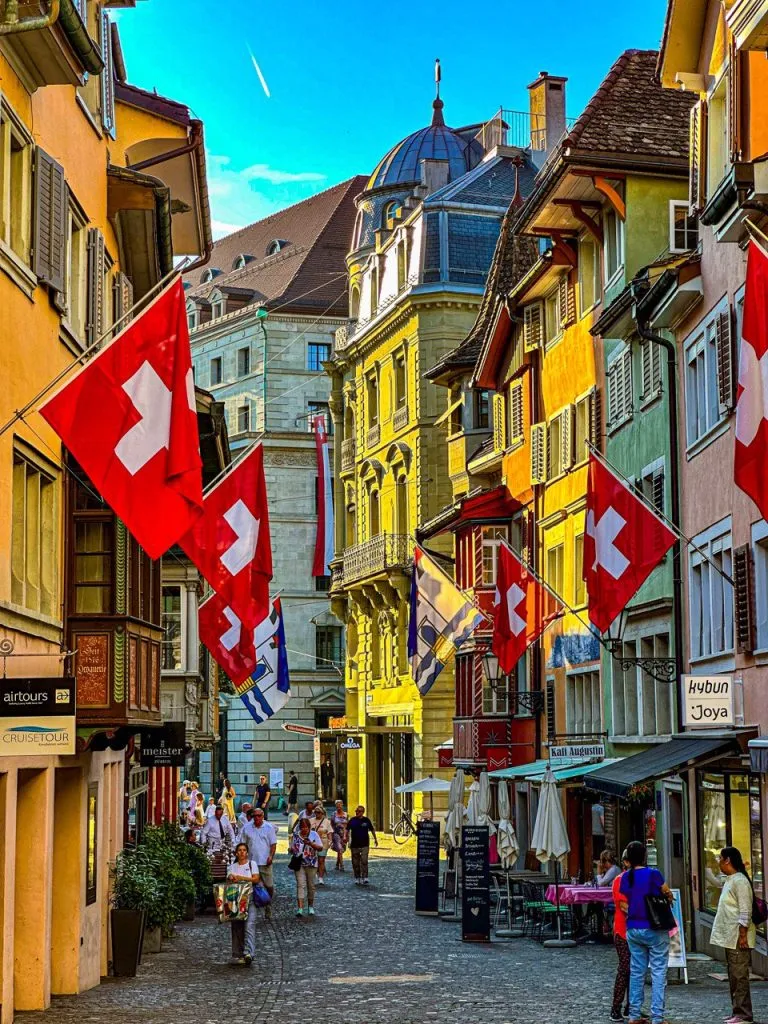 3. Guided City Tours: Uncover Zurich's Secrets
How to Join: Simply sign up for one of the many guided walking tours offered in Zurich, each led by a knowledgeable local guide. One that I can recommend is the Free Walking Tour. It's a tip based tour that fits all budgets where you learn about the city's history and hidden gems
The Experience: Walk through time as you explore Zurich's historic sites, charming alleyways, and cultural landmarks. Learn the city's stories and hidden gems from passionate guides.
Duration: Tours vary in length, typically lasting around 2-3 hours.
4. Lake Zurich Stroll and Cruises: Waterside Serenity
Lake Walk: Begin your day with a leisurely stroll along the tranquil shores of Lake Zurich, where autumn reflections paint a mesmerizing picture.
Cruise: Experience the lake's beauty from a different perspective by hopping on a public cruise. You'll be delighted to know that it's part of Zurich's efficient public transport system.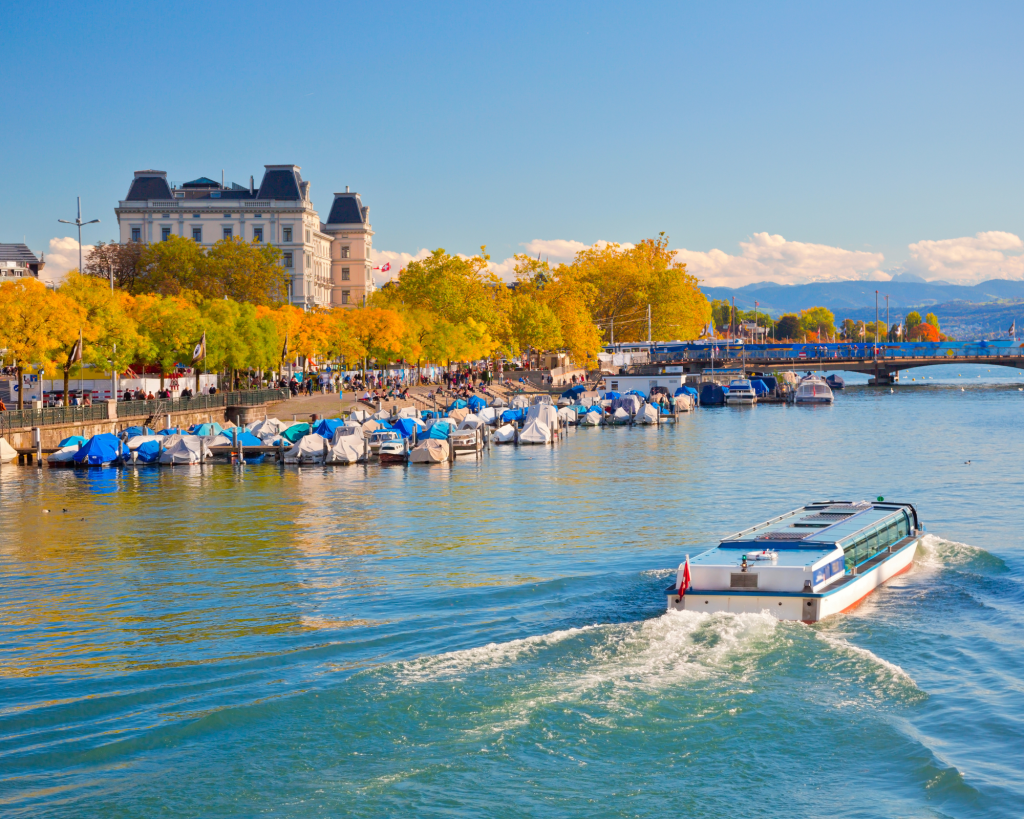 5. Local Bakeries: Satisfy Your Cravings
Must-Try: No visit to Zurich is complete without indulging in the delectable offerings from local bakeries like Juliette Boulangerie, Bachmann or Sprüngli. These cozy spots serve up freshly baked bread, pastries, and sweet treats.
Location: You'll find these bakeries sprinkled throughout Zurich, each offering a taste of Swiss culinary delights.
6. Jucker Farm Pumpkin Festival: Fall Fun at its Best
How to Get There: Hop on a train from Zurich to Aathal, then walk 20 min to Jucker Farm in Seegräben. There are also several other farms- you can check their locations here.
The Experience: Immerse yourself in the festive world of pumpkins at the Jucker Farm Pumpkin Festival. Admire creative pumpkin displays, savor seasonal dishes, and relish the crisp autumn air.
Duration: Spend a few hours exploring the farm's delightful offerings. Perfect for families and pictures hot spots.
7. Swiss Fondue: A Taste of Tradition
Where to Indulge: Swiss fondue is a must-try experience, and you can savor it at charming restaurants like Swiss Chuchi. This cozy spot in Zurich's Old Town offer the perfect setting for a fondue feast.
8. Day Trip to Rhine Falls: The Majesty of Nature
How to Get There: Board a train from Zurich to Schaffhausen, followed by a short bus ride to the falls.
The Experience: Witness the raw power and beauty of Europe's largest waterfall, the Rhine Falls. The sight of cascading water against the backdrop of autumn foliage is truly spectacular.
Duration: Plan for a half-day excursion.
9. Zurich Zoo: Wildlife in Autumn
How to Get There: The zoo is easily accessible by public transport, making it a perfect family outing.
The Experience: Explore Zurich Zoo, where you can witness the captivating behaviors of animals as they adapt to the changing season. It's a fascinating opportunity to see wildlife in a naturalistic environment.
Duration: Spend a few hours discovering the diverse animal species.
10. Lindt Chocolate Factory: A Sweet Autumn Escape
How to Get There: Take a train to Kilchberg station, a short journey from Zurich. If you want to go fancy you can even take a cruise trip to Kilchberg- it is part of the public transport.
The Experience: Embark on a delightful chocolate adventure at the Lindt Chocolate Factory. Discover the secrets of Swiss chocolate-making, indulge in tastings, and shop for sweet souvenirs. Tip: make sure to buy your ticket in advance since they disappear quite quickly.
Duration: Plan for a couple of hours of chocolatey bliss.
11. Zurich Botanical Garden:
Autumnal Tranquility – How to Get There: The garden is conveniently located within Zurich, making it easily accessible.
The Experience: Stroll through Zurich's Botanical Garden, where the colors of fall create a serene atmosphere. Explore the diverse plant collections and find tranquility in nature.
Duration: Spend a relaxing few hours in this urban oasis.
As autumn graces Zurich with its warm hues and crisp air, there's no shortage of captivating experiences to enjoy. Whether you're drawn to nature's beauty, cultural exploration, or culinary delights, Zurich has something special in store for you. So, lace up your walking shoes, bring your appetite, and get ready to embrace the magic of autumn in this charming Swiss city. And most of all: have fun!