Happy new year everybody and welcome to the Swiss Winter! Many of you already know all the snowy fun activities and skiing that Switzerland had to offer but how about something different? As usual I created for you a list with all the fun activities and events to do this month. Some include lots of the wintery races and competitions happening this month but you can grab a good glass of mulled wine and join the spectacle.
1st of January
Pigs race in Klosters: Yep, that's right. Pigs race. Because Switzerland is always full of hilarious events. I haven't seen it yet myself but it's high on my bucket list as the event seem like a must.
Traditional Masks and trychlers in Habkern: Now this one is a Fun and crazy Swiss traditional event. Where you will find masks and bells around Habkern. In addition to some strange figures trying to scare away the evil spirits! So I suggest you bring your best costume and make sure to be there at 13:00.
Carnival in Büren an der Aare: One of Switzerland's first carnivals is happening close to Biel from the 01.01-02.01. The carnival will start at 4a.m. on the first of January with a gun shot and a parade. But don't worry if you're not the earlierst of birds. Afterwards you will find celebrations and music around town and another parade at 14:30. However the 2nd of January will be mainly dedicated for the kids.
Snowshoe tour on the Schwägalp: Experience the Appenzellerland in winter with a guided Snowshoes Tour.
Folk aperitif and fire show in Engelberg: The Hotelierverein Engelberg invites all guests and locals to a popular aperitif at the Kurpark with a beautiful Fire Show starting around 17:30.
5th of January
Snowshoeing hike & fondue in Champex-Lac: Magical experience in the wilderness with a mountain guide. With some well deserved fondue after a nice snowy hike.
Carnival in Oberägeri: The Grindufhänkete is a fun and crazy traditional carnival happening near Zug. Usually the parade starts around 13:00 and then the whole day is filled with celebrations typical Guggen-music, and food! In General the winter time in Switzerland requires buying or renting some fun costume because you're going to need it in most carnivals.
6th of January
3 kings parade in Schaffhausen: I love the way Schaffhausen took it to the next level with a traditional parade that takes place between 17:00-19:00 starting at the Münsterplatz.
7th of January
Carnival market in Brunnen: Coming back to your need to get a costume, in this market you will be able to find anything you need for the coming Swiss winter festivals. Plus, you can also sale your masks and costumes and get new ones! In addition, The market takes place between 10:00-18:00 with food stalls as well but the party and music will go on till the late evening.
Carnival celebrations in Weggis: Weggis, the charming little village on Lake Lucerne will be celebrating the beginning of the carnivals season parting with Folklore music and marching around town. Tip: If you stay in Lucerne which you most probably would as Weggis has around 3 hotels try to take the cruise on the lake to reach Weggis. It's a far nicer way to get there! Just notice your way back as the transports ends pretty early!
Fasnacht carnival in Hergiswil: Hergiswil is charming without a doubt. But, this event is rather small so I would probably only recommend it if you're in the area. The event includes Folklore celebrations from 11:00-18:00 in the little town.
3 Kings in Nendaz: Nendaz found a fun way to celebrate the day! with the delicious galette, hot chocolate, tea and coffee at the gondola station from 09:30-10:30 and then from 10:30-12:30 you can meet the 3 kings at the ski domain.
8th of January
Snow Sculpture Festival in Rorschach: the snow sculpture festival will take place in Skulpturengarten des Würth Haus Rorschach. Technically I would call it more of a competition than a festival. But its still fun to see snowy and icy creations. The entrance is free, and you can enjoying seeing the sculpting process from 11:00-14:30.
9th of January
Veteran curling tournament in Gstaad: Unsurprisingly, January is filled with winter sports tournaments and competitions and this one is no exception. The 41st veteran curling tournament takes place in Gstaad from the 09.01-10.01. Which is perhaps a nice thing to see if you're a fan or simply happen to be in the area and wanna see something different.
11th of January
Norient Film Festival in Bern: Norient Festival explores the contemporary world through music and sound. Admittedly I didn't even know the word Norient before, but there you go, everyday you learn something new. When: between the 11.01-15.01.
12th of January
The light festival in Lucerne: Lucerne is always beautiful and always an amazing destination to visit. But during the light festival It's even more enchanting than usual! The festival will take place from the 12.01-22.01 in various locations around town. Don't miss it!
13th of January
The old new year in Appenzell: The incredible old Appenzeller tradition of the Silvesterchläuse is wondering around the magical canton. This is one of the most beautiful traditions here in Switzerland and highly recommended! Since they will be found in many different places in different hours best is if you look at the link under the towns that you plan to visit.
Witches in Belalp: The craziest descend in Switzerland will happen in Belalp with witches skiing and partying around from the 13.01-14.01. Belalp is known for its long witches traditions and this one is no exception, so bring your longest witch hat and paint your face green to join the party on skis!
International Lauberhorn Race in Wengen: The longest World Cup downhill run in the entire world will take place in Wengen from the 13th till the 15th of January.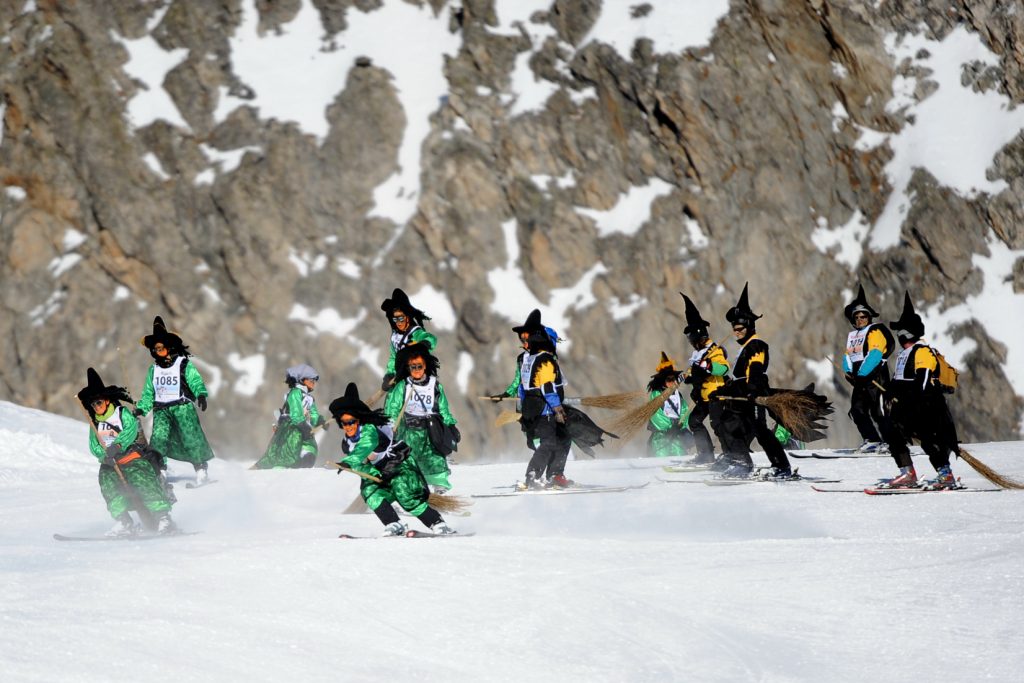 14th of January
FIS Snowboard World Cup Scuol: Snowboarders- this is your call to shine. Over 100 athletes from around 20 nations will be competing for victory in a parallel giant slalom.
15th of January
Run & Walk in Bern: Personally I'm not a runner unless I'm about to miss the bus, But I do love walking so this is perfect for both runners and people like me! A 10 kilometer route between Dählhölzli and Auguetbrücke leads along the banks of the Aare with lovely views and great atmosphere.
18th of January
International Inferno Race in Mürren: The Inferno Race was 1st held in 1928 by "ski-crazy" Englishmen and now considered the biggest amateur race in world skiing. The race will happen between the 18.01-21.01. Definitely time to go a little crazy.
Film Festival in Schaffhausen: The Schaffhausen Film Festival presents films from all over the world between the 18.01-22.01. In addition, the best works of young filmmakers are awarded prizes at the Youth Short Film Competition.
Light Festival in Murten: The old town of Murten is going to turn into a light show for 12 days between the 18.01-29.01. Tip: if you're already in the area don't miss out on climbing the city walls! It's completely free and a nice thing to do in town.
19th of January
DÔLAPÔ night ski run in St. Cergue: St. Cergue has always something fun to offer. This time it's a night ski run. The run starts at the bottom of the ski-lift "Le Balancier" up to the La Dôle summit, covering a 6.5 km distance and 650 meters difference in height.
20th of January
Night of the open museums in Basel: Night in the museum always sound more adventurous than the usual visit, so there you go. In this night you will get the opportunity to visit 39 museums with one single ticket.
Wine fair in Zug: This one is for all wine lovers out there- which personally I grew to love and I consider a whole year activity. happening from the 20th till the 22th of January. The entrance fee is 15 CHF and you can taste different wines.
Gourmet Festival in St. Moritz: This is a cool one- a middle eastern gourmet festival– that will showcase influences from: Arabic, Israeli, Lebanese, Palestinian, Moroccan, Iranian or Turkish cuisine. Even though the tickets on the high end they are snapped pretty quickly so hurry up to secure yours. The event takes place from the 20th till the 28th of January.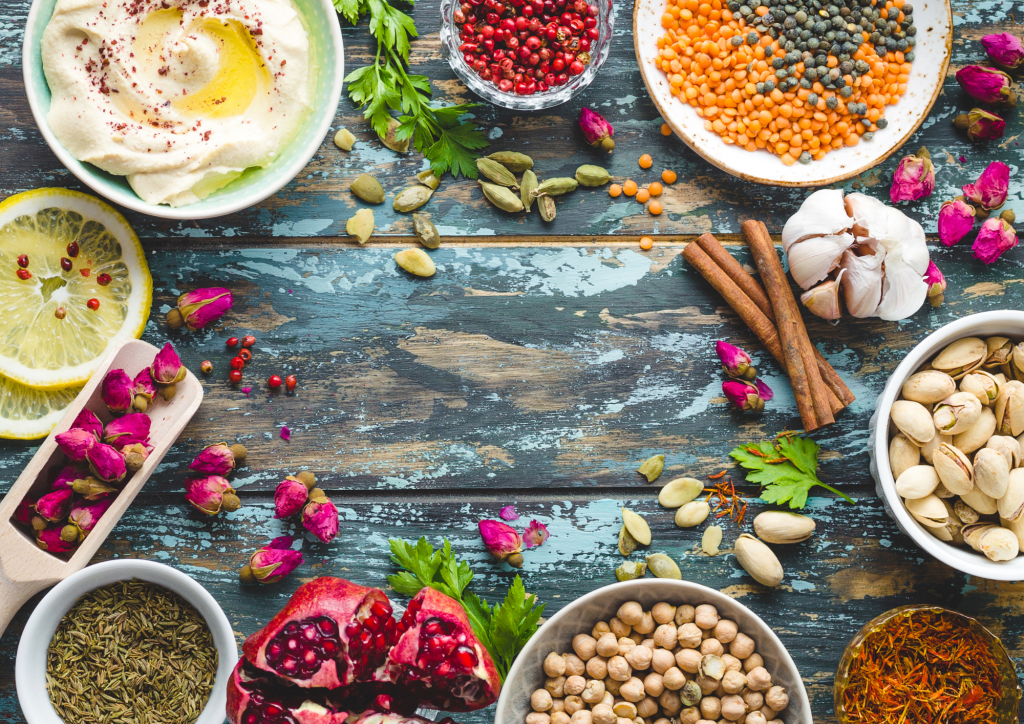 21st of January
The Cross Country Skiing event in Engadin: More winter sport! The Cross Country Skiing event offers a unique experience with four races, a 55km long, a 27km long and an 11km long.
Skicross Races in Lenk: For two weekends in January, the Betelberg is all about the Audi ski cross races. In different categories, the athletes fight for the places on the podium in the competitions. International FIS races, as well as Open and Kids races ensure thrilling fights.
Welsh Alpine Ski Championships in Les Crosets: The one-and-only Welsh Alpine Ski Championships return Les Crosets for the 16th annual edition! Never heard of this event before- but seems like a fun thing to watch!
Hot air balloon festival in Château-d'Oex: The village of Château-d'Oex is the capital of hot-air ballooning in Switzerland and welcomes hot-air balloons from all over the world every year in January. Undoubtedly an amazing event to experience! According to the plan it will happen between the 21.01-29.01. However, Last year it was cancelled in the last minute so I suggest you check before leaving the house.
22nd of January
Belle Epoque week in Kandersteg: During the last week of January, Kandersteg will turn back the clock: The Belle Epoque comes back to life to a nostalgic winter between the 22.01-29.01. This sounds amazing!!! I really hope that I can get my outfit in time, what about you? planning a visit as well?
Bobsleigh & Skeleton World Championships in St. Moritz: It's all about speed, adrenalin and the knack of negotiating tricky turns. From 22 January 2023 to 5 February 2023 – in the year of the 100th anniversary of the International Bobsleigh and Skeleton Federation.
25th of January
Cirque du Soleil in Lausanne: We all heard about Cirque du Soleil. But this time they will perform its very first ice show in Lausanne. When: between the 25.01-29.01.
26th of January
Fasnacht Carnival in Thun: The carnival in Thun will take place between the 26.02-29.01. Including Parades music and crazy atmosphere. So bring your best costume and come to party with us. The parades: Thursday 19:10 – parade Manorplatz via Hauptgasse to the Rathausplatz. Saturday- Kids parade at 16:00. Sunday- huge procession at 13:59 starting at the Parkside restaurant.
Tropicana Beach Contest in Bassecourt: A party with volleyball tournaments, beach games music and food from around the world. Important to mention: All proceeds of the Tropicana go to charity.
27th of January
Snow Polo World Cup in St. Moritz: This event is the most prestigious polo tournament on snow worldwide. It happens from the 27th to the 29th of January and offers the highest prize worldwide. Teams compete for a number of prizes, including the coveted Cartier Trophy.
Cross de Lausanne: Some 800 runners and several national teams race around this 1-kilometre circuit in the grounds of Bourget Park beside the lake. Open to elite and ordinary runners alike, the cross-country race offers distances ranging from 2 to 8 km.
28th of January
Swiss Basketball League Cup in Clarens: Basketballs lovers out there? As every year from now on, the Pierrier sports hall in Montreux will host the SBL Cup 2023 on January 28th and 29th!