October in Switzerland has a few Alpine festivals to offer. Not quite as much as September but still a great opportunity if you didn't manage to see them in the previous month. I listed for you all of the down, some are bigger than others but they are all charming and traditional.
Here are the upcoming Alpine Festivals in October:
1st of October
L'Etivaz- The village of L'Etivaz invites you to enjoy the Traditional cows parade, Little market and their special cheese.
Albeuve- "Désalpe" with cows parade, local market and traditional music.
Semsales- The traditional parade with Alpine horns, bell ringers, craft market and local food stands.
Engelberg- With a traditional local market, cows parade and musical entertainment.
2nd of October
Elm- "Chäsmärt" in Elm, following with live music, yodel cows parade and lots of cheese.
8th of October
Lenk im Simmental- Alpine festival with cows parade, Yodel, little market and a petting corner.
Boéchet- This Alpine festival is a bit smaller with a market, cows parade, cheese and music.
Prättigau- Colorful cows parade with activities for kids, a market and lots of cheese.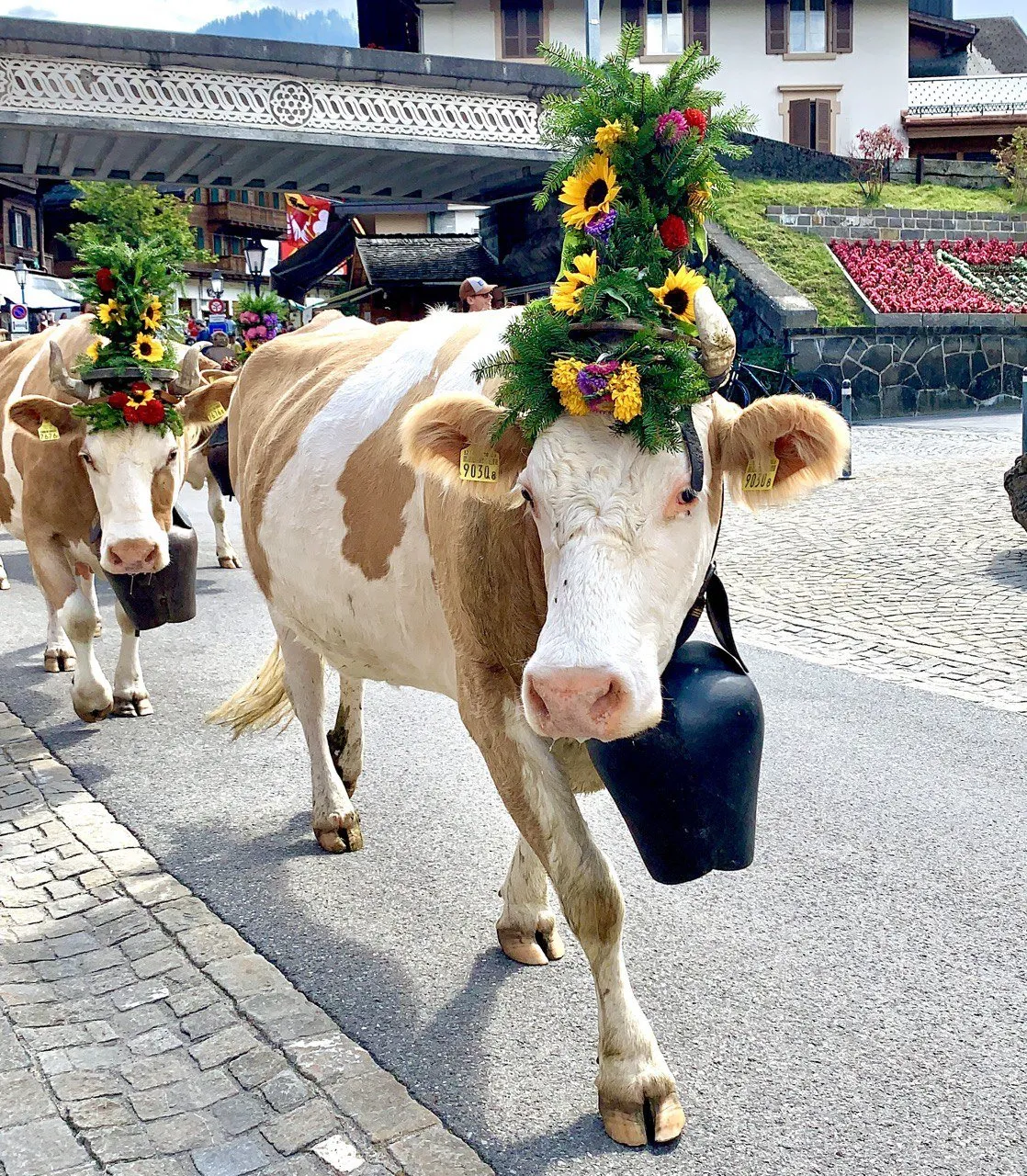 16th of October
Stans- One of the smaller Alpine events happen in Stans with the cows parade around 14:15.
22th of October
Zwischenflüh- With decorated cows parade, local market and music.