Murten is a beautiful medieval town on the shore of Lake Murten. It is often called as well Murat- since the town itself lays on the boarder between the German and French-speaking Switzerland. Murten has preserved its original appearance, with the picturesque lanes and alleys of the Old Town and the lovely arcades.
In the old town you can find the Berntor gate decorated with a magical clock. This area worth exploring- the arcades hide plenty of little boutiques, underground stores and bars and lively restaurants.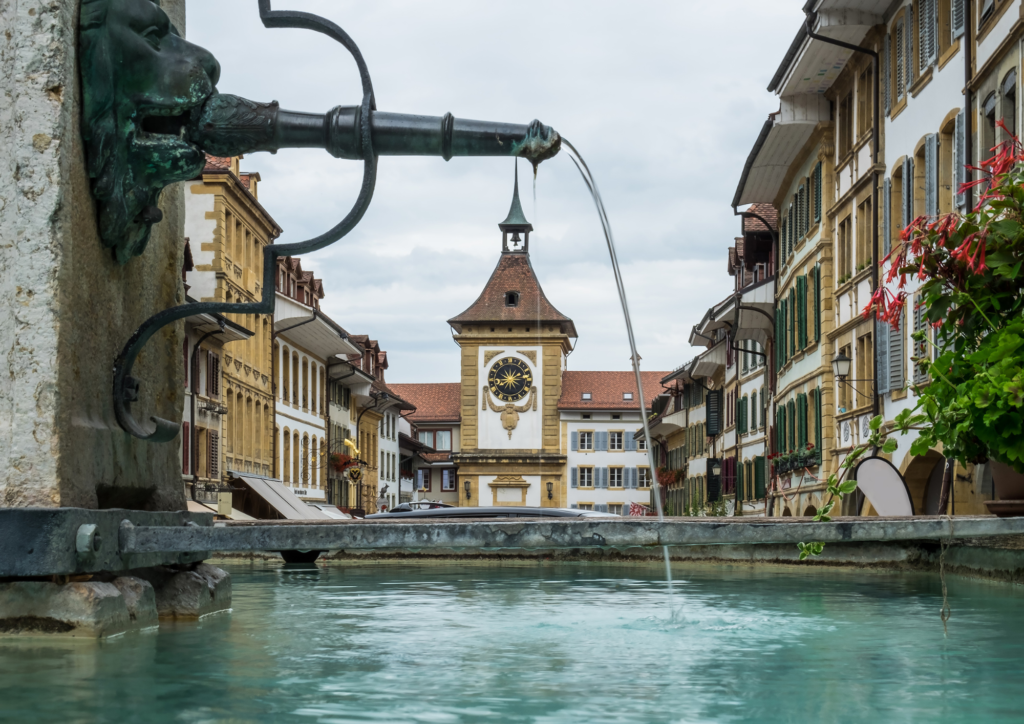 The city walls
One of the main attractions in town is the city wall. The medieval Zähringer Old Town surrounded by a ring wall from the 13th to 17th centuries. The original purpose was to keep away trespassers. Nowadays offers magical panoramic views to the old town, the lake and the mountains.
Murten is also famous in the Swiss history thanks to the Battle of Murten on 22 June 1476. In fact, victory of the Confederates over the Burgundian army led by Duke Charles the Bold is still celebrated today. So, if you're a history fan, you might want to check the Museum Murten where will find a rich collection of the 6,000-year history of the town and region.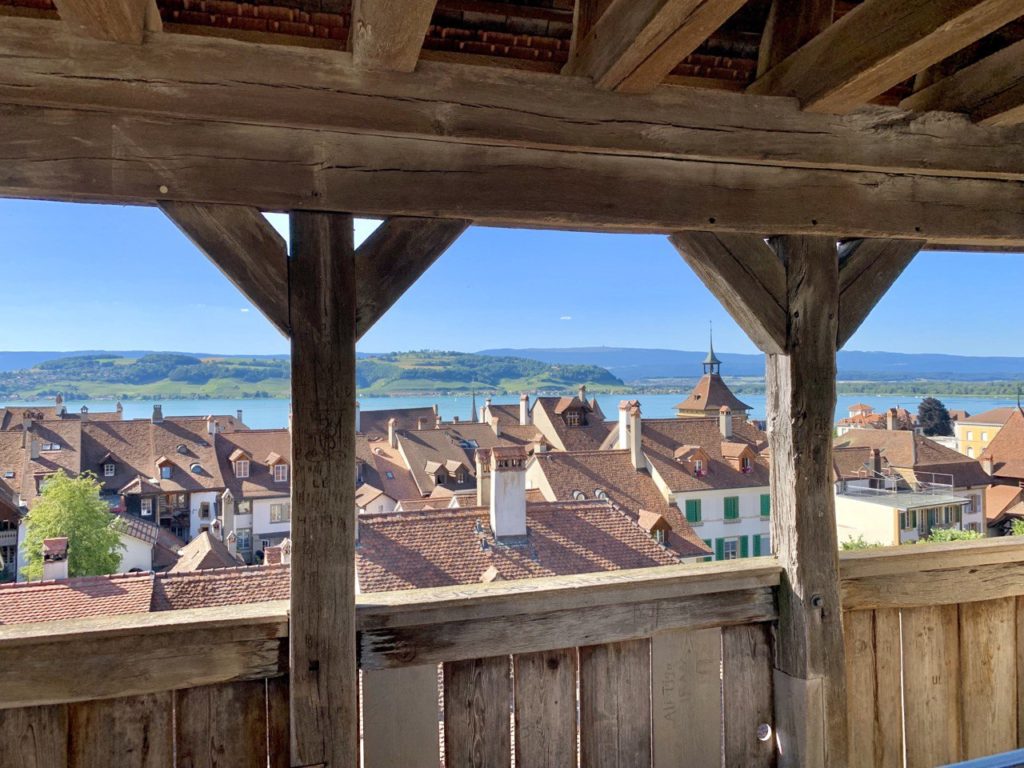 Lake activities
After exploring the Old Town and visiting the incredible walls, I suggest you go down to the lake and explore lovely lakeside promenade which offers a wide range of water sports.
You can go swimming, rent a SUP or a puddle boat. Or even take a nice cruise on the lake. There are different types of cruises you can take, from lake Murten to even Two or three-lake trips that possible thanks to the canals running between Lake Neuchâtel and Lake Biel.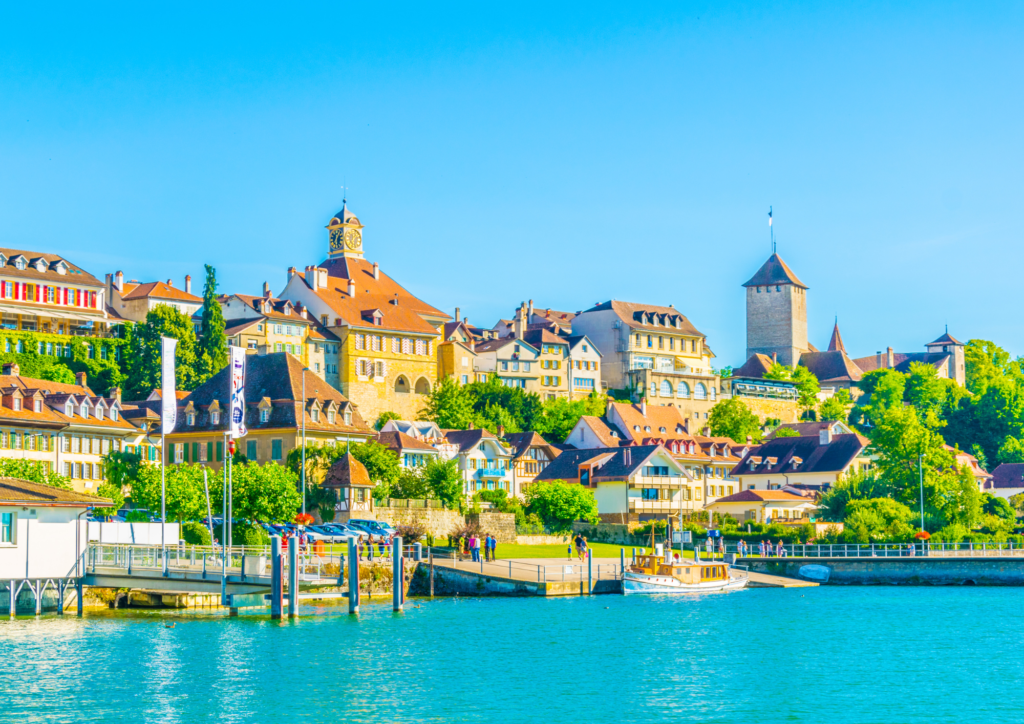 Viewing spots
My way to the lake was amazing! I discovered a good amount of relaxing spots and magical corners with stunning view to the lake. I suggest you stop by a supermarket and grab some nice local products before you make your way to the lake. These are some of the spots that I found on my way- They are simply perfect for some picnic and chill.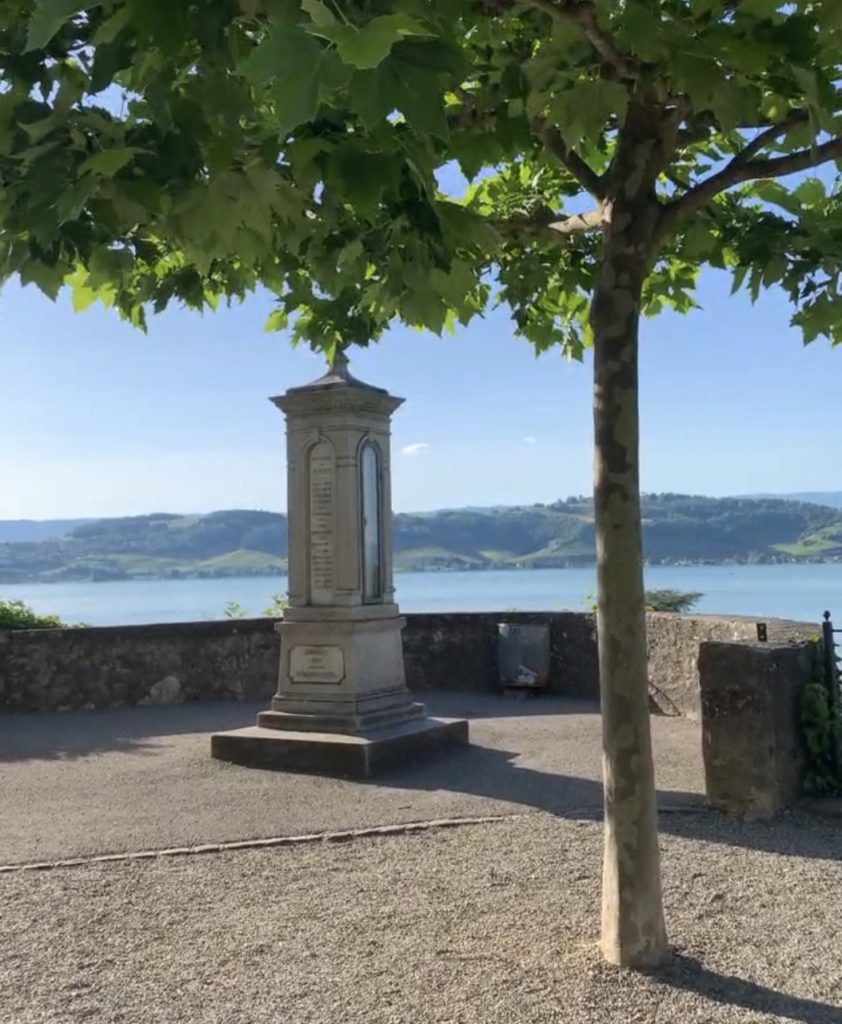 Restaurants you can try