Rochers de Naye is a stunning Swiss Alps mountain located in the Canton of Vaud. It's super easy to get there by public transport and there are also several hikes you could do. Plus, It offers amazing panoramic views to Lake Geneva and the mountains.
Amazing plus point: It's open all year round. Which is sometimes not the case in Switzerland.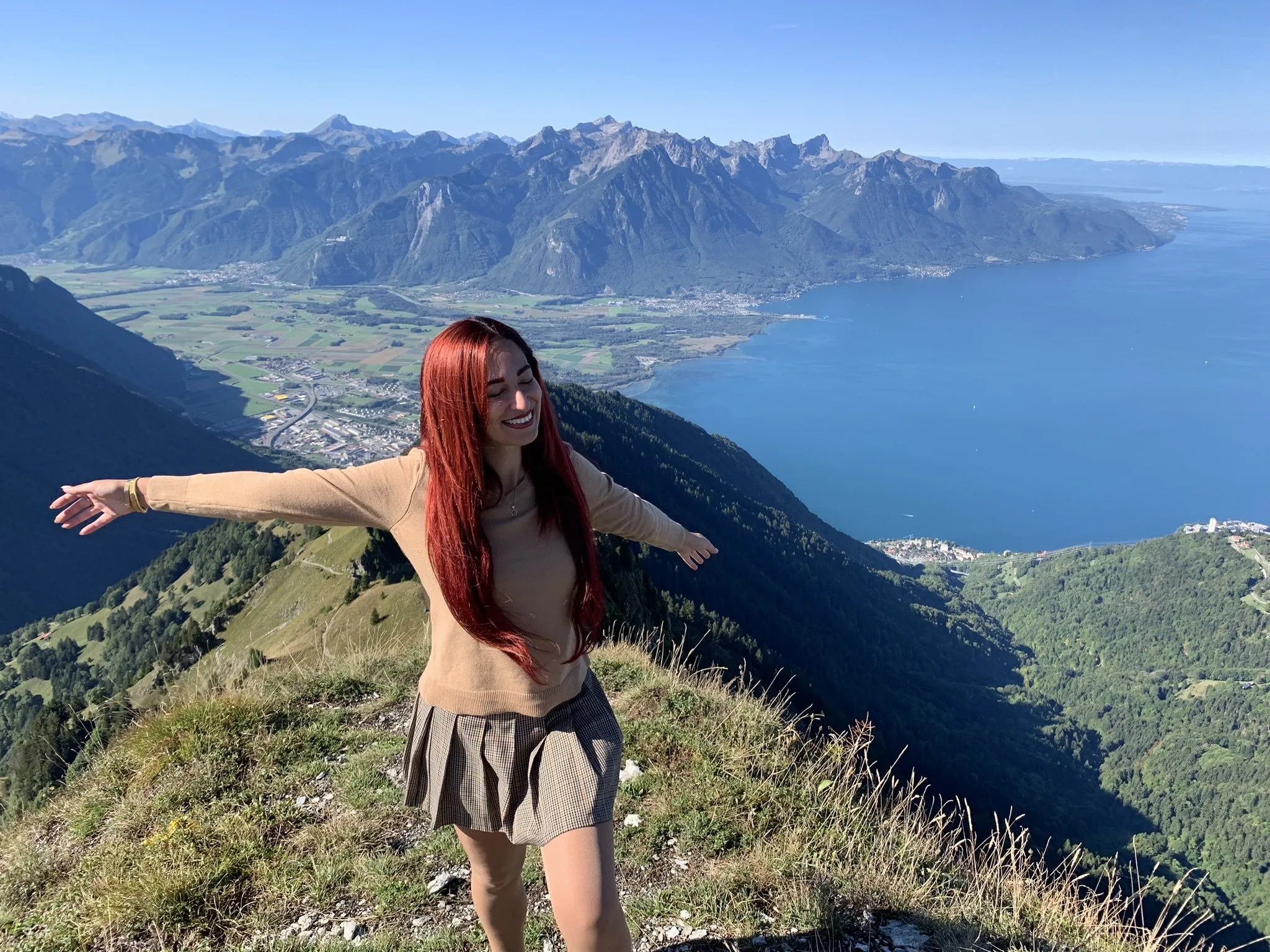 How to get to Rochers de Naye?
Here are two fun ways to reach the top. One is solely by public transport and the second one requires a bit more effort as its a train combined with a hike.
Option A Via Public Transport:
Take the MOB from Montreux to Rochers de Naye, it's a 55 min direct ride with crazy lake and mountains views on your way. Ticket both ways: Half Fare 35.- / Normal 70.-
Tip: wear comfortable shoes as there is an optional 1,5 km (around 10 min) at the top with amazing view.
Option B Train + Hike:
Take the train from Montreux to Haut de Caux- It takes about 28 minutes. Price both ways: Half Fare 9,20.- / Normal 18,40.-
Then hike 02:30H to the top. The hike is a little steep and the level is between intermediate and difficult.
What to do at the top:
Besides the 360 degrees breathtaking panoramic views you can find also a picnic area, an Alpine Garden and a restaurant.
The Alpine Garden
The Garden is easily accessible within a short walking from the terminus of the Rochers-de-Naye train.
The entrance is FREE and it's open from the middle of June to the end of September. You can find here many flowers from Switzerland and the Alpes and also from other mountainous regions.
The Restaurant
We are at the restaurant Rösti and Älplermagronen(traditional Swiss dishes). But I must admit that it was not the best, the cheese was burnt and the whole experience was "very crispy". However in cold days I would recommend to go for a drink.
In nice weather you can sit at the terrace of the restaurant and enjoy a drink or a snack with the view.
The picnic area
That would probably be the "go to" thing to do. There is a designated picnic area with amazing view but you can also simply choose a spot that you like and enjoy your food there.
Notes:
There is a train from Montreux every round hour starting at 08:11. Last train goes down from Rochers de Naye at 18:11. I recommend coming a bit early as the train is usually pretty full and if you want to get a seat you'd need to be there early.