You might have already heard about the stunning little alpine town called Lucerne. A picturesque town located in the heart of the Swiss Alps and surrounded by mountains, crystal-clear lake and rolling green hills. Therefore, it's no wonder that Lucerne is a popular destination for travelers from all over the world.
Best things to see and do:
Visit the Chapel Bridge- Lucerne's most iconic landmark. the Chapel Bridge is a covered wooden footbridge that spans the Reuss River. The bridge dates back to the 14th century, is adorned with paintings and has a water tower at one end. Undoubtedly, It's a great spot for a leisurely walk or a photo opportunity.
Explore the Old Town: Lucerne's Old Town is a charming area filled with narrow streets, colorful houses and historic buildings. Take a stroll through the winding streets and discover hidden squares, fountains and shops. Also, don't miss the Jesuit Church, which boasts a beautiful Baroque interior and the gothic Franciscan Church that dates back to the 12th century. Due to the amount of points of interest I suggest you download a brochure here if you want to dive more into the history of your points of interest.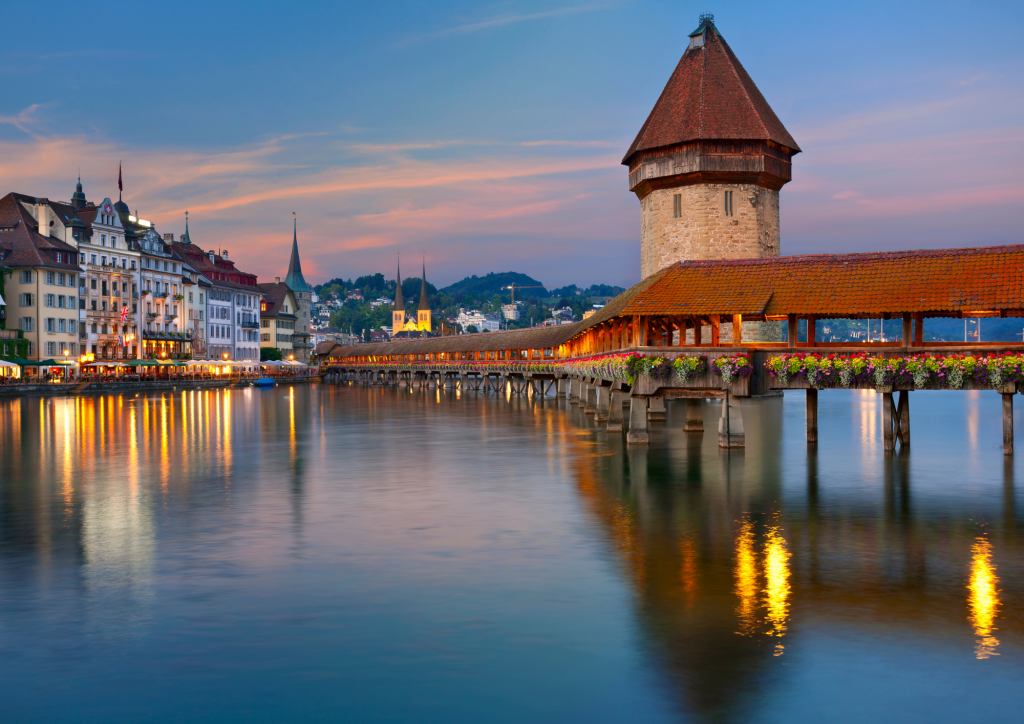 The Museggmauer- Lucerne's city wall: Another must visit is the iconic old city wall. Which features 9 towers which some of them are open to the public. You can climb up in any season and enjoy marvelous views to the city.
Visit the Lion Monument: This is one of Lucerne's more recognizable monument. Without a doubt, a must on your list. The lion commemorate the heroes that fell on 1792 in the Tuileries war.
Spreuer bridge: This bridge is a bit less known and well worth visiting. A wooden pedestrian bridge dating back to the 15th century and decorated with a series of stunning painting.
Go on a boat tour: Lucerne is home to the breathtaking Lake Lucerne. A boat tour is a great way to see the stunning scenery and learn about the region's history. There are various boat tours to choose from, so you can go for a roundtrip or even visit other towns on the lake like Weggis for example.
Gletschergarten Lucerne– for glacier lovers: A local history museum with beautiful ice age glacier exhibits. In addition you can also find here a 19th century mirror maze and a leafy garden.
Visit the Swiss Transport Museum: The Swiss Transport Museum is a must-see for anyone interested in transportation. Located in Lucerne, the museum boasts an impressive collection of planes, trains, automobiles and more. Aditionally, There are interactive exhibits and hands-on activities for kids, making it a great place to visit with the whole family. furthermore, you can find a Lindt store inside- which makes a perfect sweet end to your trip.
Bourbaki Panorama– Local gem: A museum housing an 1881 cylindrical painting by Edouard Casters depicting the France- Prussian war.
Take a day trip to the mountains: Lucerne is a great base for exploring the Swiss Alps. There are several mountain getaways in the area, including Mt. Pilatus, Mt. Rigi, and the Jungfraujoch. Each one offers breathtaking views and a variety of activities, such as hiking, skiing, and sightseeing.
Stadtkeller: If you are looking for an old tradtional Swiss restaurant the Stadtkeller is the place to go. Along with Swiss traditional dishes you can also find there live music and folklore shows. Even if you're not in the mood for Swiss food I still reccomend you to visit the street to admire the colorful facades of the restaurant and the houses infront of it.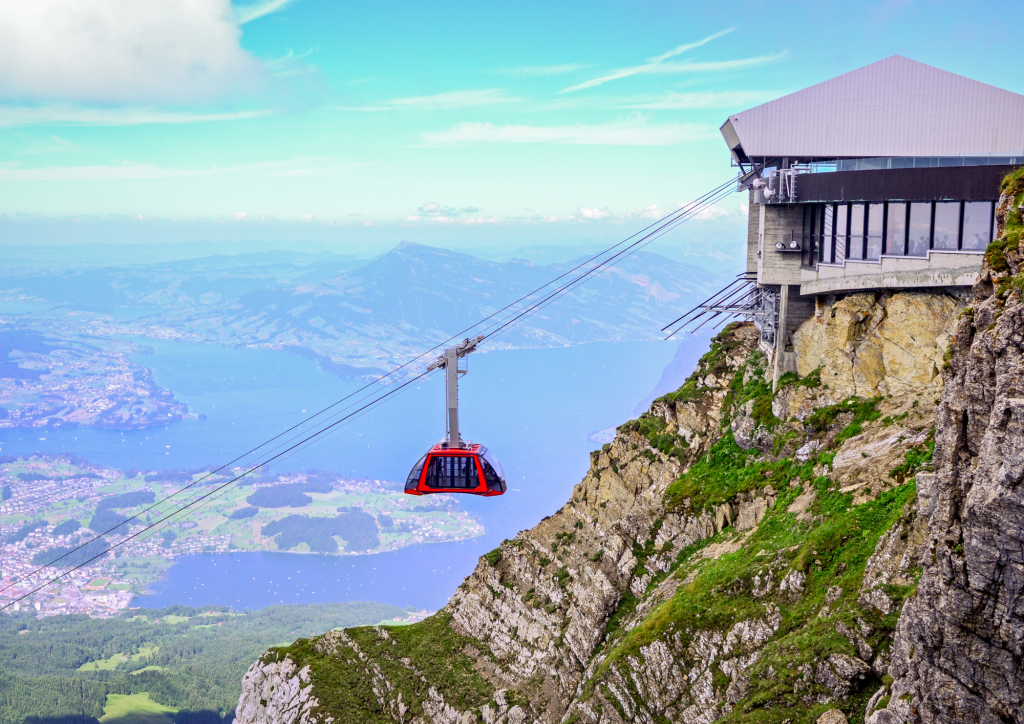 Also, If you're a coffee lover like me there several addresses for a great cup of coffee such as Kaffeekranz or Cafe Nord. Additionally if you're looking for an affordable place to sit and have lunch- Bachmann is your place- which is a Swiss bakery with nice options.
No matter how you choose to spend your time in Lucerne, you're sure to have a memorable and enjoyable trip. From its charming Old Town to its breathtaking mountain scenery, there's something for everyone in this beautiful Swiss town.