Here is an amazing Swiss town you need to visit: Neuchatel!
Neuchatel is a charming city located in the heart of the Swiss Jura mountains by the lake. Known for its picturesque old town, rich history, and cultural diversity. Which makes it such a great destination for a mix of adventure and relaxation.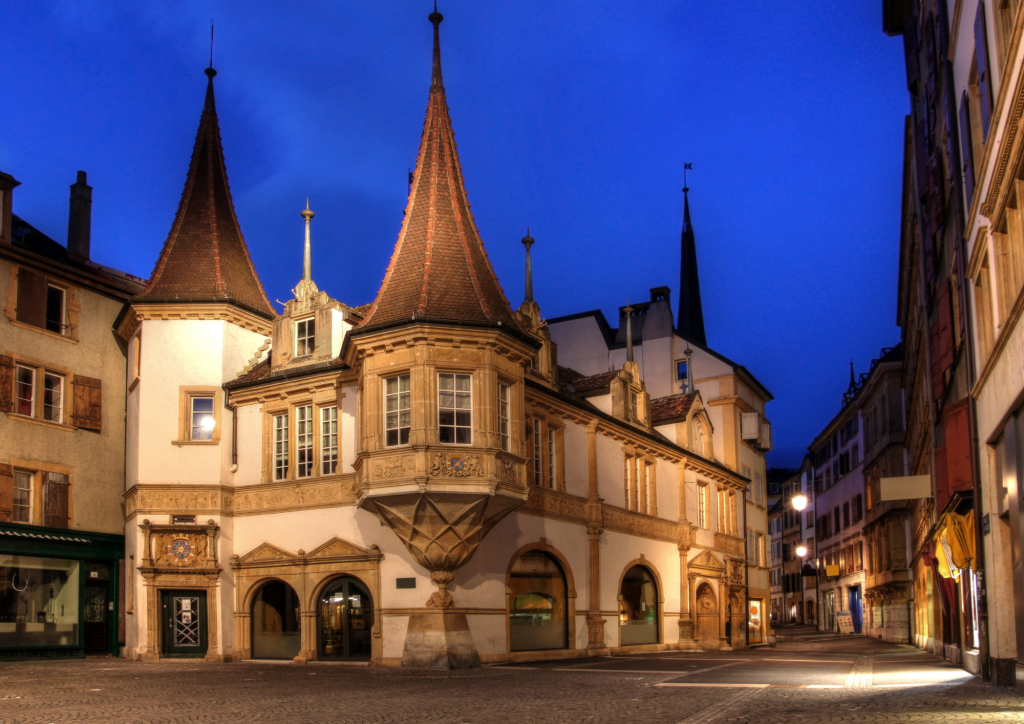 Plus, If you catch the direct train it's only 1h from Geneva which makes it a perfect day trip!
One of the most beautiful things to do in Neuchatel is to explore the city's Old Town. The best way to do it is to stop by the tourist office and get yourself a FREE tourist map. This will allow you to walk a 2-3 hours circuit discovering all of the gems in the city.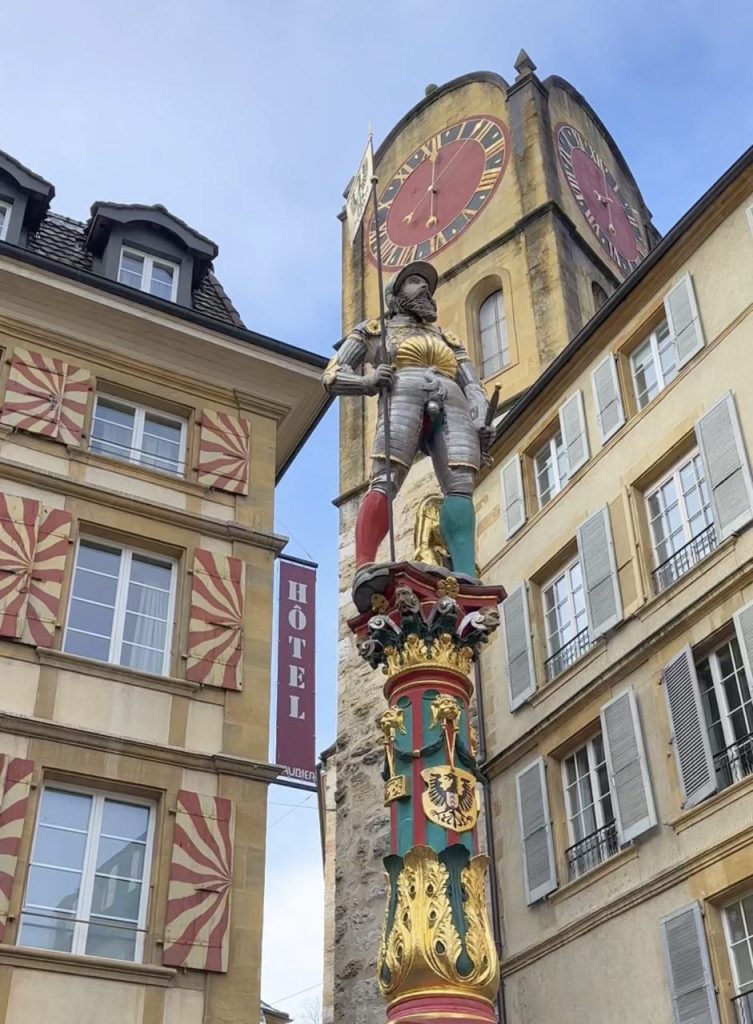 Here are some of the must visit places on your circuit:
• The Corbets Passage
• Griffon fountain
• The justice fountain
• Rue des Moulins
• The old market place
• The Banneret fountain
• The Diesse Tower
• Place des Halles
And of course the castle!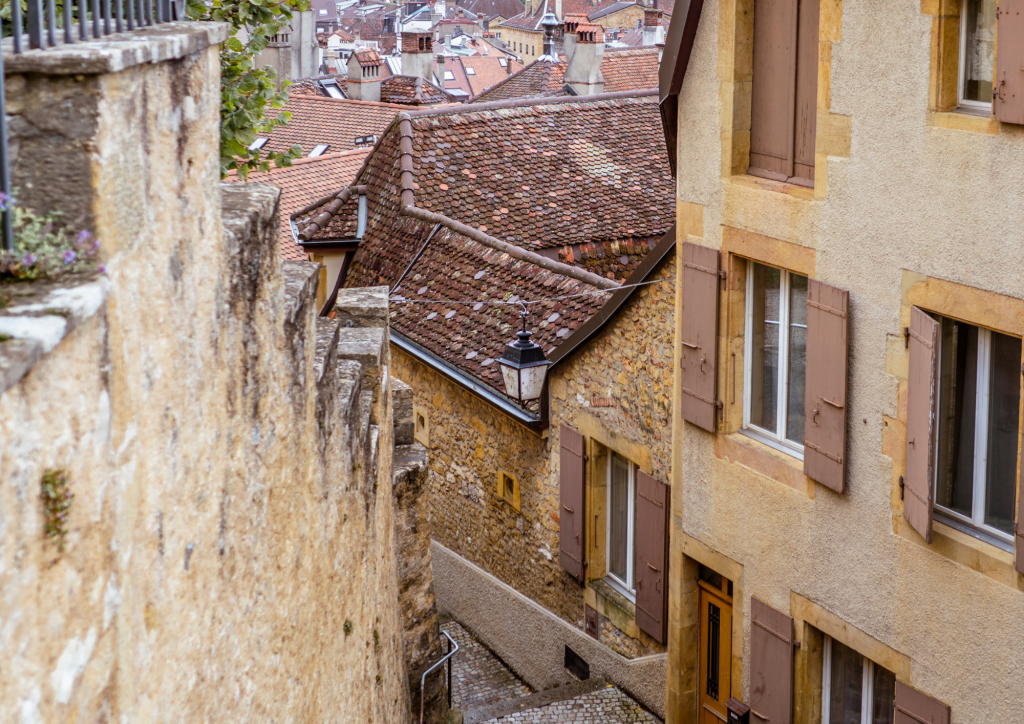 Another Fun thing to do while in the area is climb to the castle's courtyard where you can enjoy FREE panoramic views to the city, the lake and the mountains!
For all the outdoor enthusiasts, Neuchatel is a great destination for hiking and cycling. So if you came with your bicycle you can find a nice board with all the cycling routes you can take right in front of the train station.
Also, The city is surrounded by beautiful mountains and scenic nature trails. For example: you can take the funicular to La Coudre – Chaumont. A 13-minute ride on the funicular takes you up 570 meters to beautiful panoramic scenery.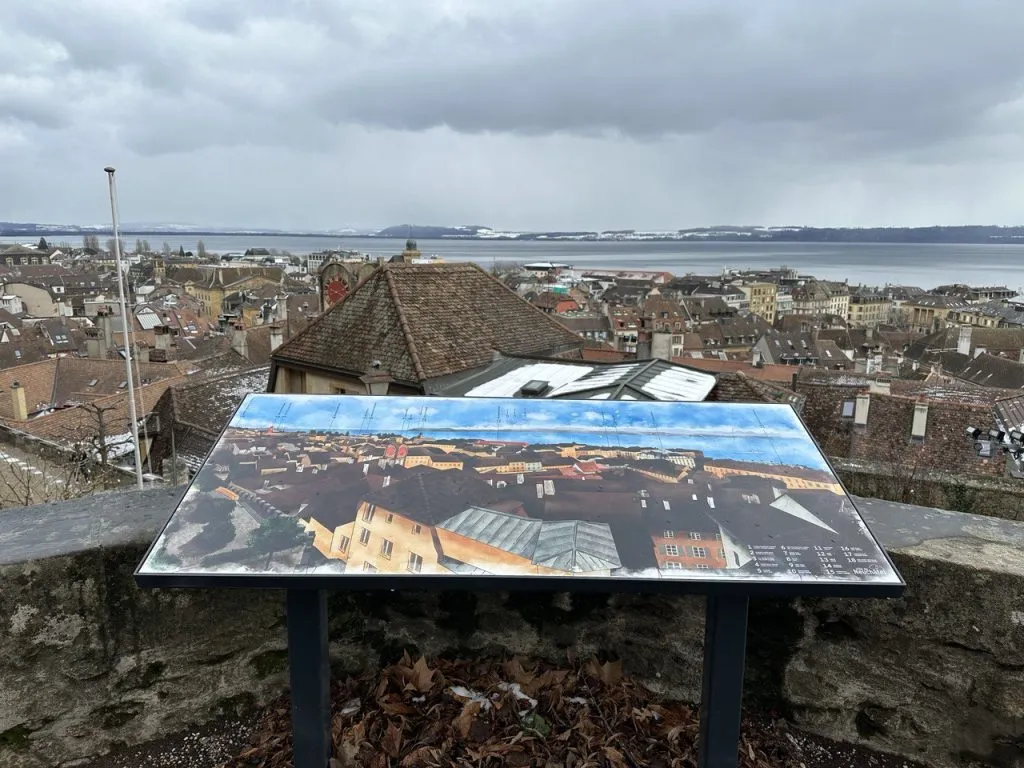 Have fun!