In the heart of the Swiss Alps, nestles an exceptional treasure: Le Lac Bleu d'Arolla- with striking blue color. It's recommended in any season but in autumn it's an absolute must! As the area where it lays is known for the golden colors of larches trees.
The hike itself is pretty short and simple which makes it a worth making effort even for the non-hikers among you.
How to get there: simply take the bus to "La Gouille" bus station. At the base of your hike you will find a small alpine restaurant and that's where you'll start your hike.
The hike takes 01:30 hours in total: 45min up and 45min down. On your way you will find a beautiful picnic area where you can have your lunch, or you can simply continue to the lake and enjoy your lunch there.
You can swim at the lake- we even saw one guy with a snorkel! The lake is around 2.5 meters deep so I wouldn't bring a full gear.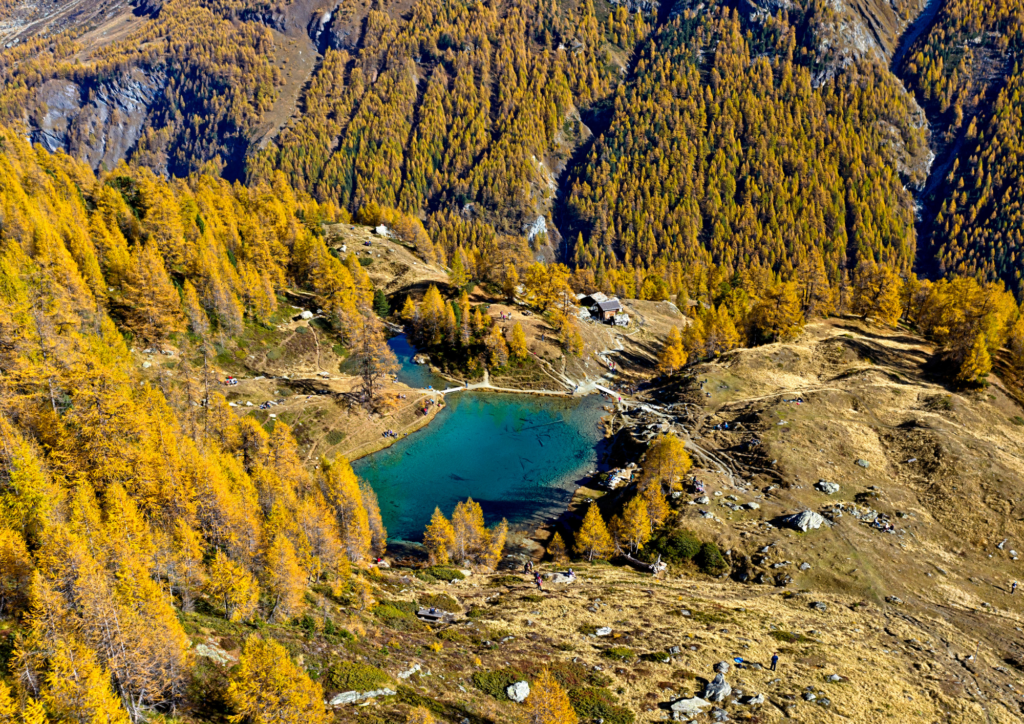 Tips:
Bring food with you as there are no restaurants or stores up there.
Make sure to check your bus back in advance. We didn't have signal by the lake and the last bus was at 17:00.
Have fun! and of course if you have questions feel free to ask me!