I hear a lot of people complaining that November is not a great month to visit any place in general. However, I must say that I disagree, and not only because it's the month of my birthday. Therefore, I gathered for you here all the fun events that are going on in November- and I'll let you judge for yourself!
1st of November
Autumn fair in Basel– The Basler Autumn Fair is an old tradition happening every year for centuries. Which makes it THE place to be if you are a food lover as there are many food stands to explore. Plus, a good amount of fun thrills. The event will take place till the 13th of November.
Don't miss out the "Chäsbängel"- which is a baguette filled with fondue cheese.
2nd of November
Pumpkin Parade in Oberuzwil– Traditional Pumpkin lantern parade starting at the Dorfplatz at 17:30. Free event.
Asian Food & Culture Festival in Pfäffikon– The Asian food & culture festival taking you through a culinary experience to China, Japan, Thailand, India and Vietnam. The festival lasts till the 27th of November. Ticket price vary depending on the Menu you choose.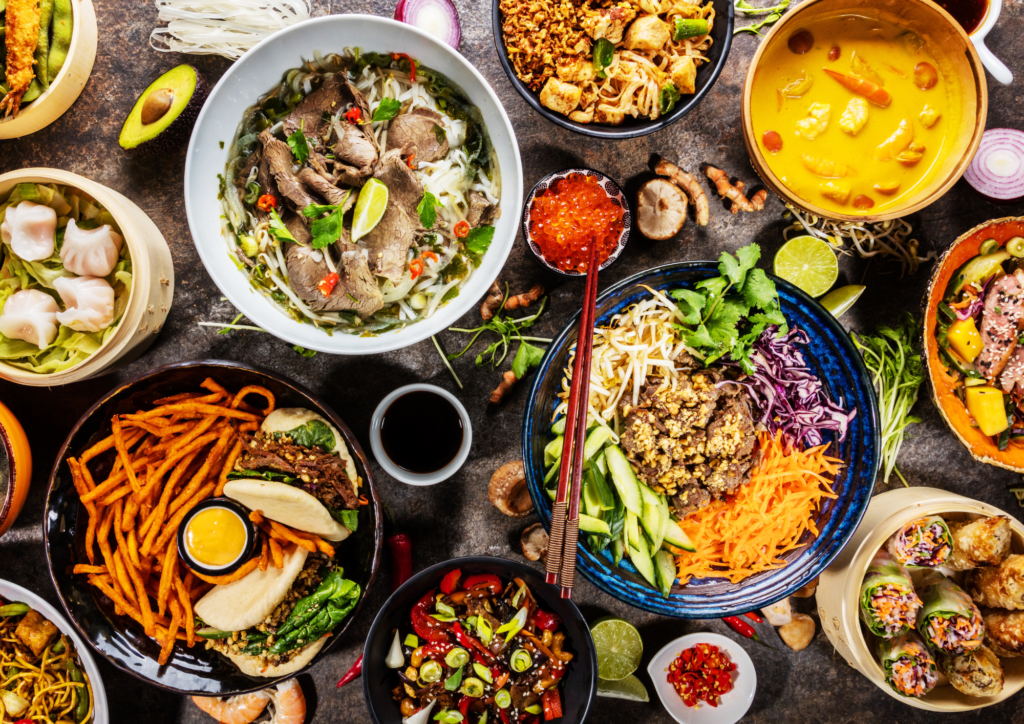 3rd of November
Wine Fair in Zurich– Expovina Wine Fair on boats– Wine lovers this one is for you! The event takes place from the 03.11-17.11 literally on the boats by the lake. Imagine, you can walk from one boat to another tasting a huge variety of wines from 170 different stands. Ticket price: 33.-.
4th of November
Christmas & food Market in Baden– Baden WunderDorf is a cozy Christmas and food market, The entrance is of course free and you can enjoy the Christmas spirit and decorations. Along with plenty of food stands and delicious steaming mulled wine. The market will be open from the 4.11 till the 24.12.
Ski Race in Zermatt– Matterhorn Cervino Ski Race in Zermatt happening between the 4.11 to 6.11. The winner's ceremony will be celebrated on the Matterhorn Plaza stage, directly in front of the Grand Hotel Zermatterhof. In the village, you will find a large screen where you can view the races. You can also find different food stands and local wine.
Circus Knie in Thun: The swiss circus is going to be in Thun between the 4th and the 11th of November. Surprisingly, It's one of the oldest circuses in Europe and they travel around Switzerland. So if you missed them in Thun you might find them in another place closer to you. Tickets start from 20.70 CHF.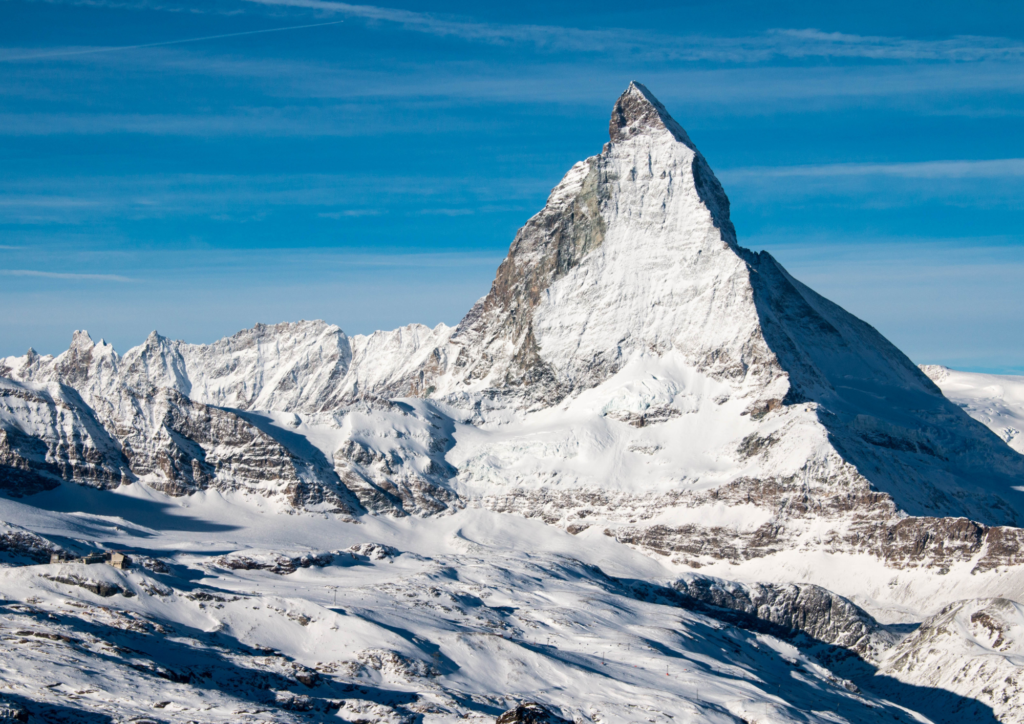 5th of November
Cheese Festival in Rapperswil-Jona: This might not come as a surprise but I'm a huge cheese fan. And undoubtedly, a Cheese Festival is perfect experience for cheese lovers out there. Offering Plenty of different cheeses from the region and food stands directly on the shore of the beautiful lake. The event will take place from 09:00 to 16:00 at the See Quai.
6th of November
Swiss Watchmaking Fair in La Chaux-de-Fonds: For Clocks and watch lovers and collectors. Happening from 10:00- 16:30. I'll admit, this event is quite peculiar but as a part of the tradition it's worth mentioning.
8th of November
Saint Martin Fair in Vevey: Ok, so this one is high on my list and I definitely intend to be there! After all, It is a Traditional event dating back to the middle ages! Here you will find lots of food, Torchlight Procession, music entertainment and a nice local market! The event takes place from the 7.11 to the 8.11.
Pumpkin Lantern Parade in Dietlikon: This one is a fun traditional event with a Pumpkin Lantern Parade starting at 18:00 in the Dorfplatz. you will also find some hotdogs, cakes and drinks.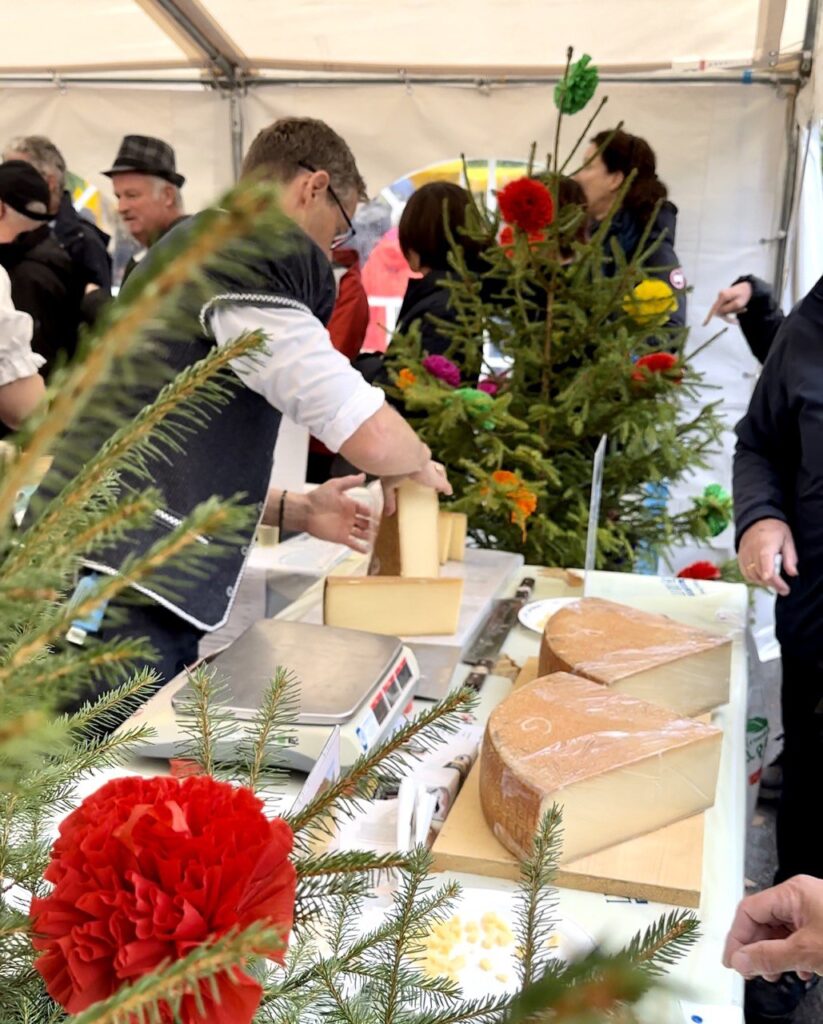 11th of November
Gansabhaut in Sursee: A very traditional Festival in Sursee including music, wine and a goose.. Admittedly, the goose part is a tad creepy as there are guys with golden must trying to slotter his neck with a sword. But, it's a part of an old tradition and the goose is dead way before the event starts.
Fasnacht Carnival Opening in Merligen: Guggenmusik always cheers me up, There is just something about it! Here you will get a taste of the Guggenmusik that is the major part of the Fasnacht.
12th of November
Pumpkins Parade in Richterswil: Alright, this event is an absolute must! I've seen some awesome videos that will convince you to put it on your list. An amazing parade with around 30 tons of pumpkins turning into lanterns! The parade will take place at 18:00.
13th of November
Alpine Festival Sennenchilbi in Weggis: A beautiful Alpine Festival in Weggis, technically the festival takes place from the 11.11 to the 15.11 but since the major events including the parade is happening on the 13.11 I'd recommend you visit then. The parade should start at 13:30.
17th of November
Christmas Markets in Lausanne: From the 17.11 Lausanne's Christmas Markets are open! The entire city gets a festive atmosphere, there is mulled wine, colorful stands and lots of food.
Christmas Market in Geneva: Noël au Jardin, the most majestic Christmas market in Geneva is located in the stunning Jardin Anglais right by the lake shores. Here you will find plenty of food and gifts stands and even a fondue chalet!
The Christmas Market in Aarau: In the Old Town of Aarau you will find around 60 different festive stands, food stands and lovely holiday ambiance.
Swiss Fondue Festival in Fribourg: The 1st edition of the Swiss fondue Festival will happen in Fribourg from the 17.11-20.11. The festival will be held on Place George-Python- Definitely a must for fondue lovers.
18th of November
Christkindlimärt on the Pilatus: The HIGHEST Christmas Market in Europe can be found on the incredible mountain Pilatus. From the 18th to the 20th of November– at 2132 meters you will be able to enjoy the magic between 40 different festive stands and wonderful views to the lake and the alps!
Christmas Market in Luthern: This one is a pretty small one, It takes place from the 18.11 to the 20.11 and the only reason It made it to the list is that it has a small parade of Santa Claus and the Bell ringers.
Montreux Christmas Market: Without a doubt, The famous Christmas Market in Montreux is one of the most beautiful ones in Switzerland and some would say in Europe. With magical stands along the lake and an incredible Santa Claus Sleigh flying through the sky!! You can also enjoy the Christmas spirit at the enchanting castle of Chillon or visit Santa's little house at the mountain Rochers de Naye.
Circus Conelli in Zurich: The magical Conelli Circus is a huge part of the Zuri Christmas tradition.
Locarno on Ice: During Locarno on Ice, the Piazza Grande transforms itself into a fairy-like place with an Ice Skating ring for all ages.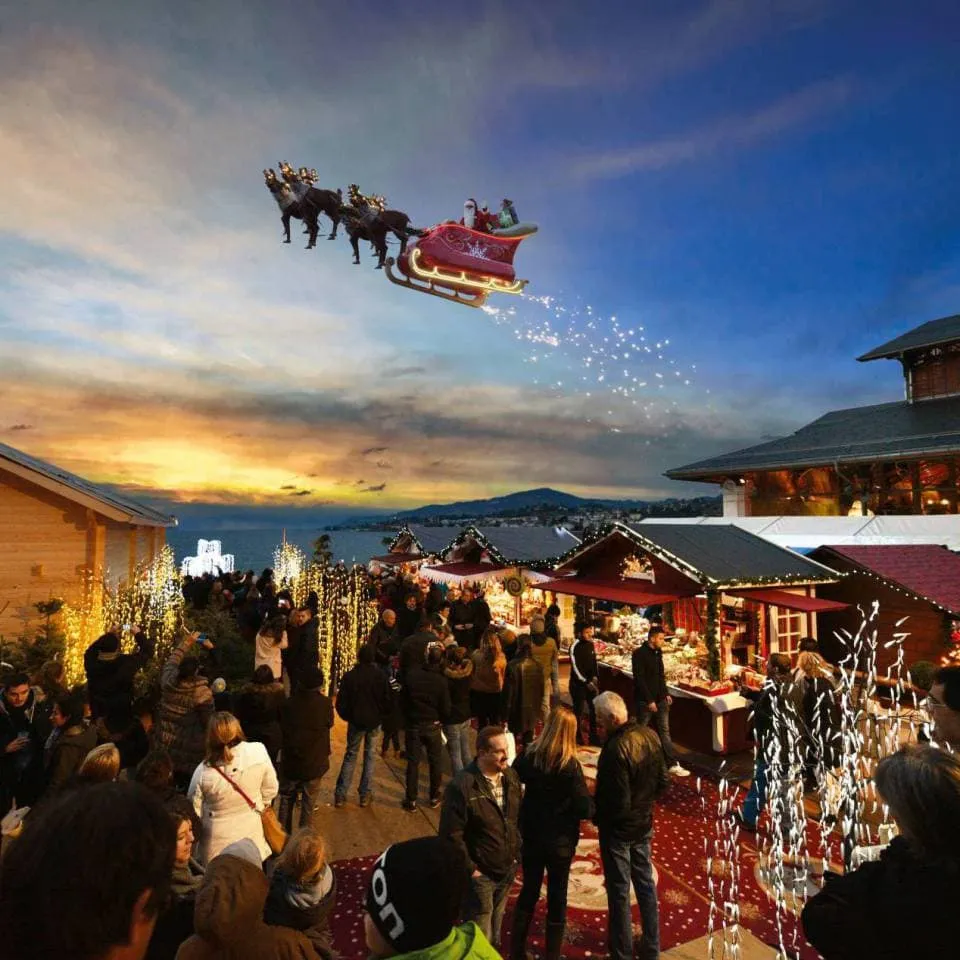 19th of November
Truffle Market in Murten: As a rule, I'd say that If you love truffles that's the place to be. Besides the stands of many truffles there will also be a tent serving different delicatessen like Truffles Fondue, Risotto and pasta. The event takes place between the 19th to the 20th of November. However, the fondue tent will start already on Friday the 18th.
Christmas Market in Vevey: This one is pretty small but very charming. Offering music, Raclette and different activities.
23th of November
Christmas Market in Sarnen: With over 150 decorated stands, delicious food and musical breaks.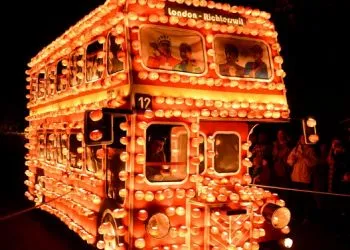 25th of November
Christmas Market in Einsiedeln: A charming Christmas market with the well known Benedictine monastery in the background. Tip: If it's Snowy bring your sleigh as there is a nice sledging place behind the monastery.
Christmas Market on the Uetliberg in Zurich: Have you been already on Zurich' home mountain? If not, and to be honest even if you sis- this is the ultimate winter magic with holiday spirit, Snow, delicious food and fondue and even walking with alpacas!
Christmas Market in Chur: Mulled wine, roasted nuts and delicious food stands along with other gifts stands and art.
26th of November
Christmas in Entlebuch: The little town in its beautiful Christmas colors. Furthermore, it offers a horse carriage ride from 13:00-15:30 for free. Along with a Santa Claus Parade starting at 17:45, music and a tree of wishes.
Grindelwald Christmas Market: Taking place between 14:00- 19:00 on the forecourt of the Eiger+ Place.
Arbon Christmas market: The market is open from 10:00-19:00. In my opinion, the highlight of the event is when Santa Claus appears between 16:30 and 17:00 o'clock.
Brienz Christmas Market: The charming little Swiss village with he famous wooden chalets invites you to the little Christmas market taking place between the 26th to the 27th of November.
Cheese Market in Uri: For cheese and tradition lovers.
St. Gallen Christmas Market: The beautiful town turns again into the city of stars, decorated with around 700 glowing stars.
Aigle, Yverdon les Bains– additional Christmas markets.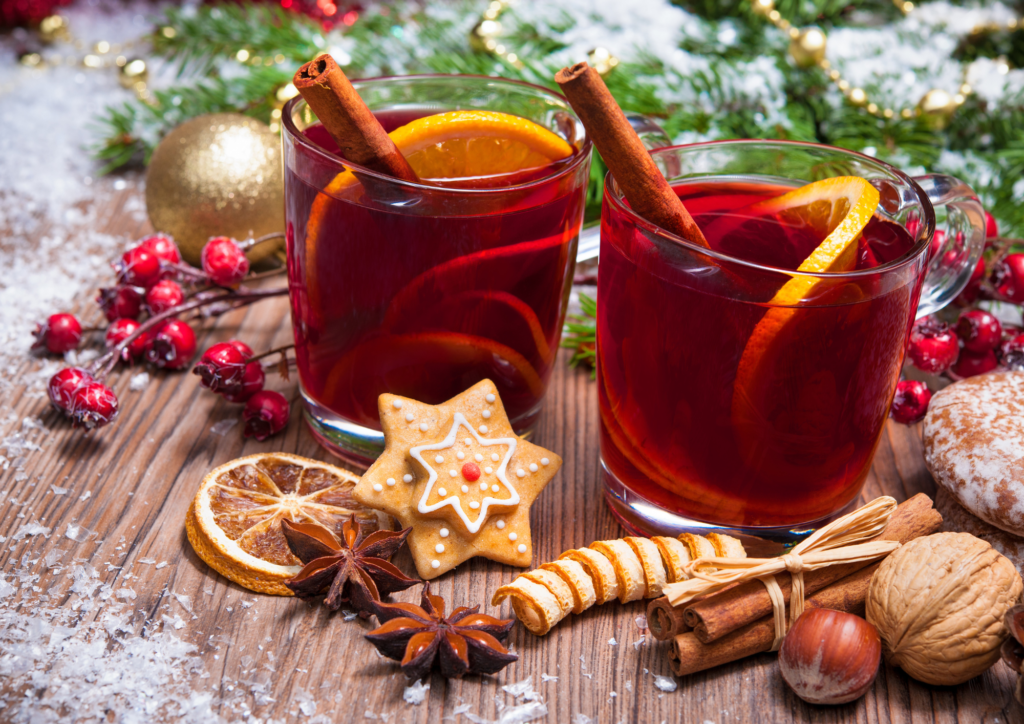 27th of November
Santa Claus Parade in Rapperswil-Jona: The traditional parade of Santa and Schmutzlis will start at 17:00.
Muri AG Santa's Parade: This one starts as well at 17:00.
30th of November
Stein am Rhein Christmas Market: The incredibly magical town is more festive than ever, with bell ringers, holiday decorations and charming stands.
So that's about it! let me know which one did you like and don't hesitate to tell me if you think that I should have added another event to the list!