Have you ever been to Montreux? Honestly no matter how many times I visit this charming little town I just cannot get enough of its beauty!
One of the most recommended activities is the lakeside promenade. Stretching over approximately 7 kilometers along the shore offering breathtaking views. Not to mention that very year the gardeners of the city of Montreux decorate the quays with different colorful flowers and vegetation. Making the already stunning views absolutely enchanting!
So here come the 10 fun facts!
Wine Growing culture started in the 12th century.
The earliest settlement in Montreux dates back to the late Bronze Age.
Language spoken: French.
Montreux is famous for its Jazz Festival.
Freddy Mercury recorded 6 albums here.
Montreux is twinned with Menton in France and Wiesbaden in Germany.
Deep Purple got the inspiration to the song "Smoke on the water" here.
Walking to the castle of Chillon is only 35min from Montreux.
Montreux has one of the oldest funiculars in Switzerland.
In 1798, Napoleon liberated the region from the Bernese.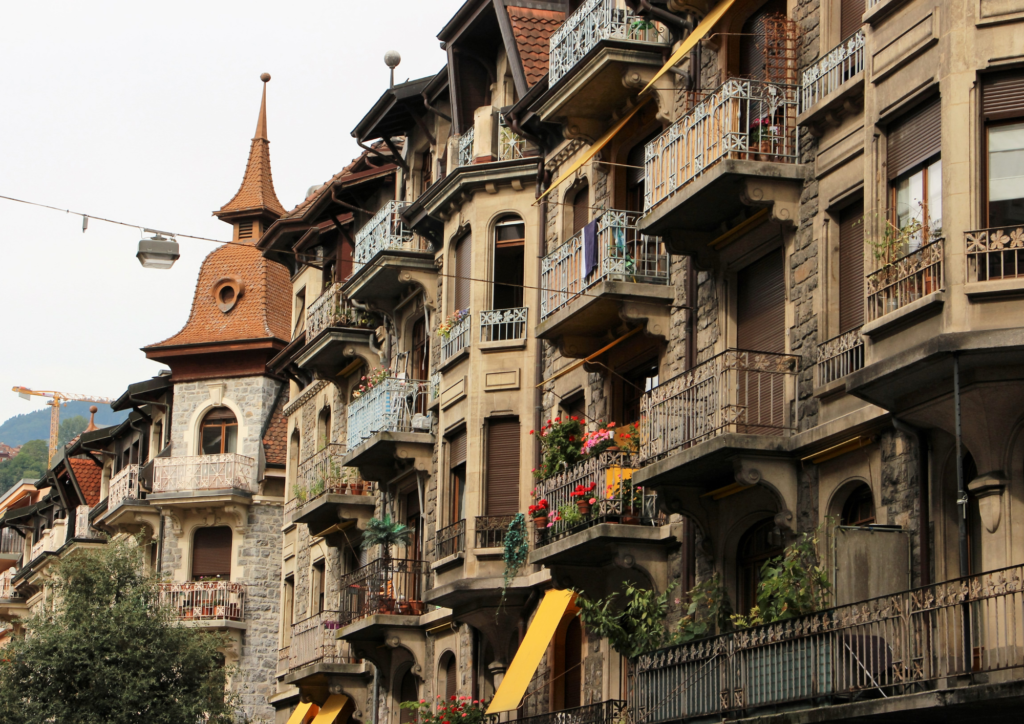 The name Montreux actually comes from the latin word Monasterium!
Long time ago, a group of monks set their eye of a block of tuff in Montreux. The block was overlooking the lake and the only possible passage from east to west.
They decided to build there a "Monasterium" which in Latin meant convert, a word that in time developed into Montreux which is way more tourism friendly and easier to market.
In fact, today on that very same rock you can find the church of Saint Vincent, named after the patron of winemakers. Yep, you guessed it, we love wine here.
So next time when you're in the area of Montreux I highly suggest you stop by the church of Saint Vincent! Where you will find a hidden gem with incredible panoramic view to the town and the lake. There are also few benches, trees and even a small vineyard. You can bring a little picnic bag or a sandwich with you and enjoy a calm getaway.